Apple sculpture
The application of stainless steel apple sculpture is very extensive, such as squares, parks and other places, and the sculpture art can deeply penetrate into people's lives. Walking on the road, strolling in garden landscapes or tourist attractions, places of interest, and seeing elegant artistic sculptures, you will also be amazed and awe of the greatness and wisdom of human beings. The sculpture industry needs to be reshuffled, the so-called poor art sculptures will be brushed out, and the art will be a blue sky, a fertile soil for healthy development, and standardized industry standards for art sculptures will be introduced.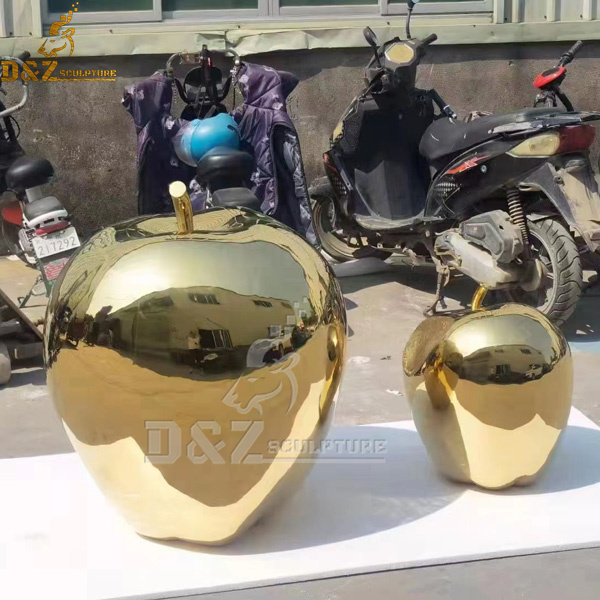 Apple (Malus pumila Mill.): is a deciduous tree, usually trees can be as high as 15 meters, but cultivated trees are generally only about 3-5 meters high. The trunk is gray-brown, and the bark is shed to some extent. The flowering period of apple trees depends on the climate of each place, but it is generally concentrated in April-May. Apples are cross-pollinated plants, and most varieties cannot produce fruit by themselves. Generally, apples do not start to bear fruit until 2-3 years after they are planted. The fruit is generally red, but depends on the variety. The fruit of the apple tree is rich in minerals and vitamins and is one of the most commonly eaten fruits. The length of fruit growth period is generally 65-87 days for early-maturing varieties, 90-133 days for medium-maturing varieties, and 137-168 days for late-maturing varieties. Under normal circumstances, apples can have a lifespan of 15-50 years after planting.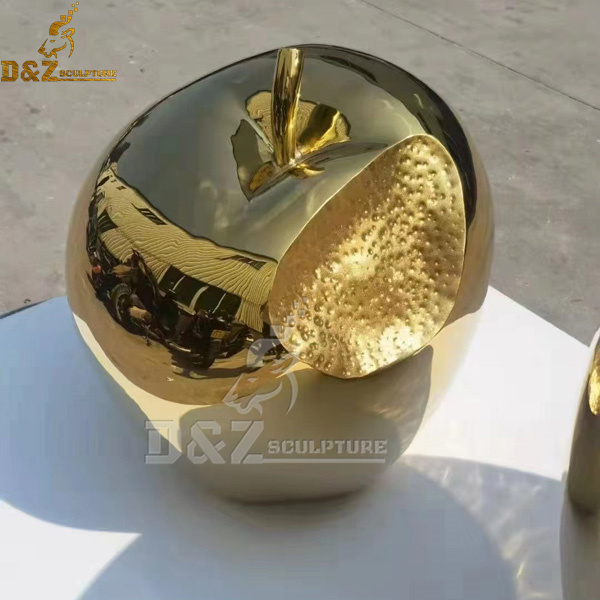 Why is stainless steel apple sculpture widely used in urban construction? Why not use sculptures made of other materials? People always say that good things can only be known by trying them, and the same is true of stainless steel sculptures. Corrosion resistance is the great advantage of stainless steel sculptures. At the same time, the shapes of stainless steel sculptures are generous and simple, and the materials are durable and so on. The advantages of stainless steel sculptures are enough to make them In an undefeated position in urban sculpture. This makes it the best choice for many public places such as parks, squares, shopping malls, etc.