Fish sculpture
The stainless steel fish sculptures in the community pools are generally in the form of fish sculptures. A group of fish are chasing each other. It looks very lively. It is also a fish sculpture. If it is just a single fish, it does not look like a group of fish. Lively. This is the advantage of the group sculpture form, a group of animal sculptures look more spectacular.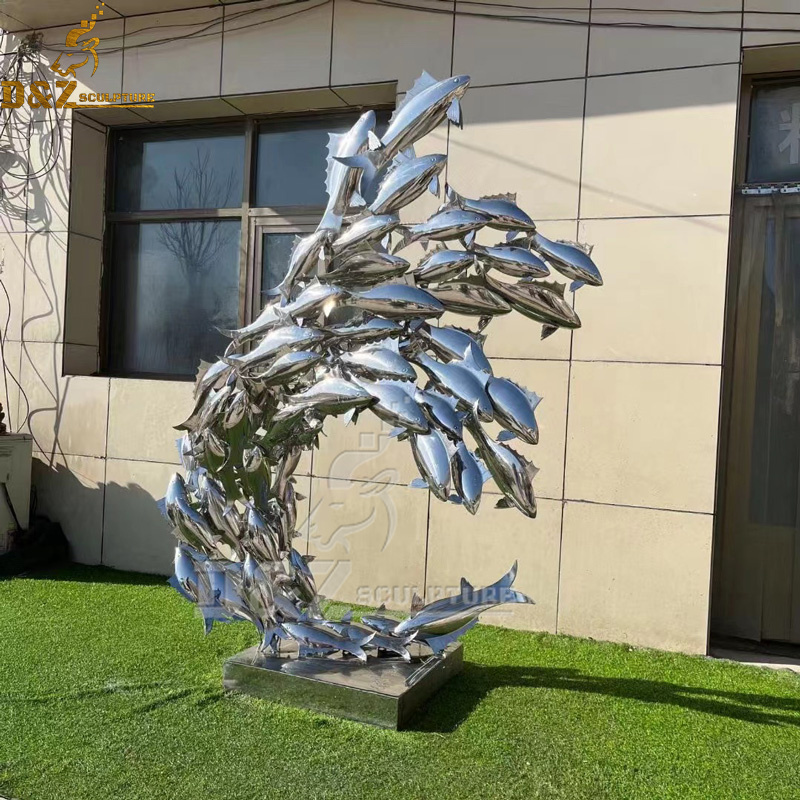 Now more and more communities are beginning to pay attention to landscape construction, such as Evergrande Real Estate. Basically, every community developed by Evergrande will place some sculptures, and their requirements for sculptures are getting higher and higher, no matter in terms of quality or shape. On the one hand, those common and ordinary sculptures are no longer in their eyes.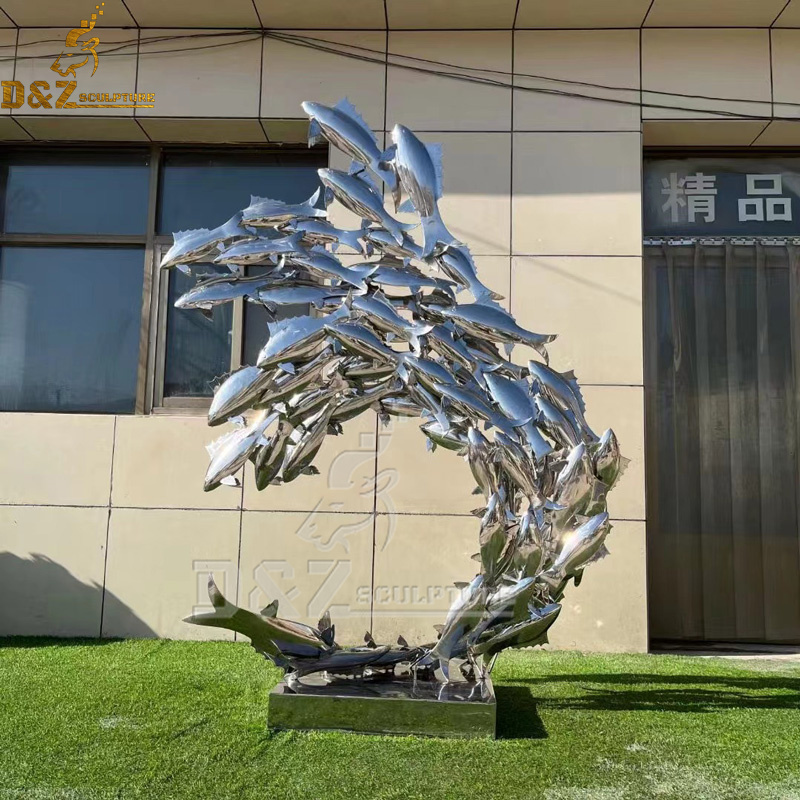 The stainless steel fish sculpture shown below is the sculpture normally used by Evergrande Real Estate, and it is very popular now. The shape of these fish is abstract and displayed in a layered form. The mirror effect is the most common. Smooth, curved parts should be rounded, and solder joints should be polished smoothly, so as not to affect the overall mirror effect.