Astronaut sculpture
For thousands of years, people have been curious about what lies beyond the sky. In ancient Chinese stories, there is Chang'e exploring the moon. Chinese people will also watch the full moon on the fifteenth day of the eighth lunar month and make good wishes. Children will expect that they look like Chang'e, as round as a bright moon. This expresses the pursuit of a happy and beautiful life.
The rapid development of civilization and technology in modern times has given people more infinite and beautiful reverie, and various countries have begun to make rockets, hoping to discover and understand civilizations other than the earth. The moon, as the closest planet to the earth, has become the best choice. So there were the first lunar explorers-astronauts. American astronaut Armstrong was the first to land on the moon. This inspired the determination of many lunar explorers. From this has developed generations of astronauts.
Exploring the universe has become the second choice of every country after completing the material foundation. During the recent lunar exploration trip, the Chinese not only built a space base station, but also studied the soil quality of the moon.
Astronauts are also admired by the majority of people, so many people make astronauts without action forms to thank them for their selfless efforts.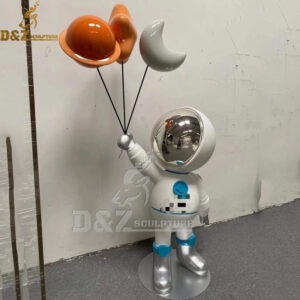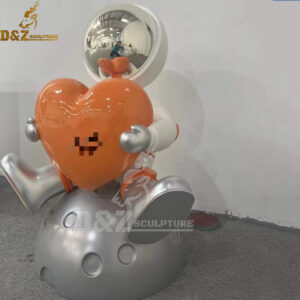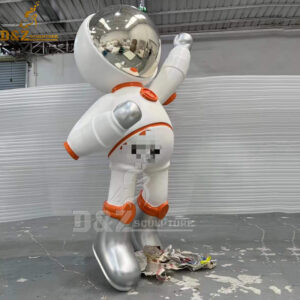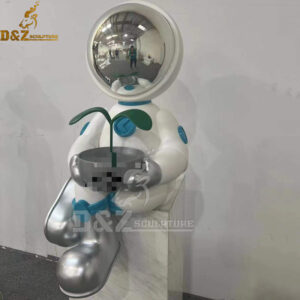 Recently, our artist has produced a group of astronaut sculptures in different shapes, and every movement is naive. There is an image of flying towards the moon, some holding balloons with stars and moon symbols in their hands, some reading books and newspapers, and some holding a beating heart.
The heavy spacesuit becomes naive, cute and delicate in the artist's design.
If you would like to see more different designs, please contact us. We can customize any sculpture you like.