Wing sculpture
A bird's wings are the basic structure of flight. The outer wings are covered with hard feathers, which are suitable for flight. The shape of the wings is determined by the feathers that enable the bird to fly. As the feather flaps downward, the air under its wing creates a pushing force called drag. And due to the different sizes of the flight feather vanes, the resistance on both sides of the vanes is also different. There are four types of wings in birds. Birds with high take-off speeds have crescent-shaped wings, such as pheasants, woodpeckers, and other birds accustomed to small flight spaces. The wings of these birds also have some small spaces between the feathers, allowing them to reduce weight and facilitate quick movements. But such wings are not suitable for long flight.
Abstract sculpture is an important part of my country's cultural history. In recent years, with the progress of the sculpture industry and the improvement of people's aesthetic views, abstract sculpture has become more integrated into everyone's life; the abstract wings of the stainless steel square are sculptures made of stainless steel. Works, manufactured using polishing techniques, the plaza abstract wing sculpture is suitable for placement in places such as plazas. Placed in the square, there are many types of stainless steel square sculptures, and its subject matter is also very broad. Often stainless steel square sculptures have a certain meaning, which can convey a spirit or a message. With the improvement of the level of sculpture craftsmanship, stainless steel square sculptures There are more and more categories, and they are more and more in line with the development of contemporary society. The abstract wings of the square are not only polished, but also sprayed, painted, drawn, mirrored, etc. The volume and application place are not fixed.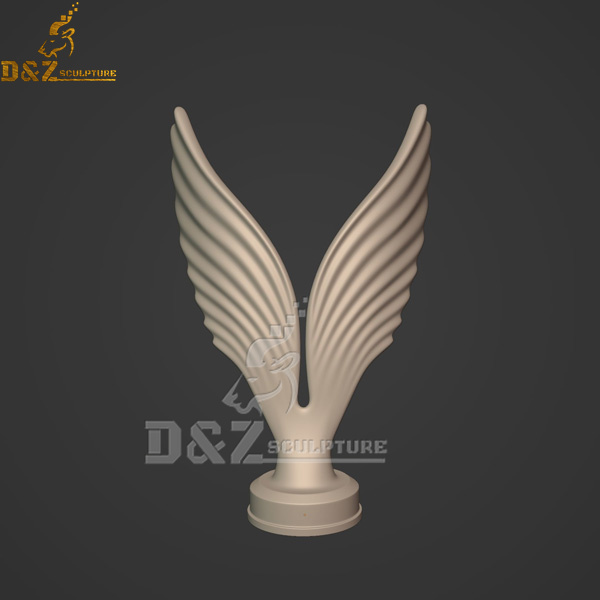 The stainless steel wing sculpture symbolizes flying high and grand plans, which can give people yearning and inspiration for a better future.