Red sculpture
Abstraction is a method of reproducing the quality and essence of an object in the human mind by using concepts through analysis and synthesis, and is divided into qualitative abstraction and essential abstraction. Analysis forms qualitative abstraction and synthesis forms essential abstraction (also called concrete abstraction). The abstraction of essence (concrete abstraction) can only be the abstraction of essence as the starting point of the scientific system and the complete knowledge of things by man. The qualitative abstraction can only be a part of the essential abstraction, not as a complete understanding, and not as the starting point of the scientific system.
The so-called environment, is to let the stainless steel sculpture to match the surrounding environment, to integrate reference, urban history and style, surrounding architecture, etc., standing in this environment can show more local, corporate, urban, with the environment body is a major element of stainless steel sculpture design.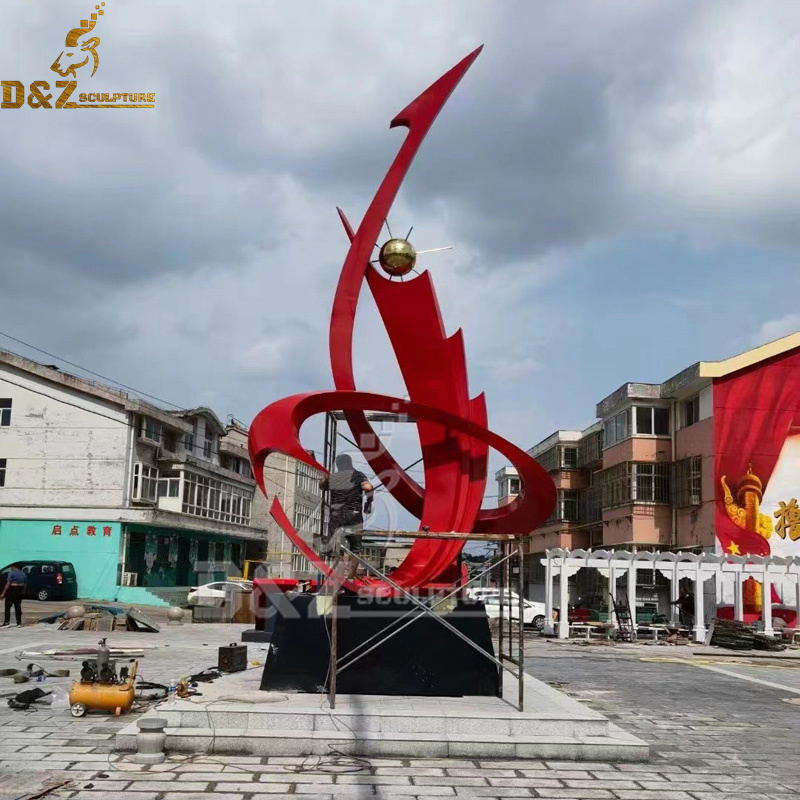 Stainless steel sculpture has the characteristics of air resistance, steam resistance, acid and alkali resistance, corrosion resistance, with stainless steel materials made out of sculpture works are mostly simple and generous, the sense of shape is more obvious, and the effect of light and shadow is strong. Its smooth exterior treatment and careful production process for people with a very strong shock visual impact, the general city of large landscape sculpture are represented by stainless steel sculpture, stainless steel sculpture in the design of the three major elements: theme, environment, creativity.