Rock sculpture
·Intruction
If you go to the park in your leisure time, you can see some stainless steel rock sculptures on the lawn. They are abstract and arbitrary,different size and different shape. It looks natural and realistic, so when you get tired from exercising in the park, you can take a nap on it.Stainless steel material can make it mirror finishing as the picture shown. It's like a stone becomes smooth and round after being baptized by nature.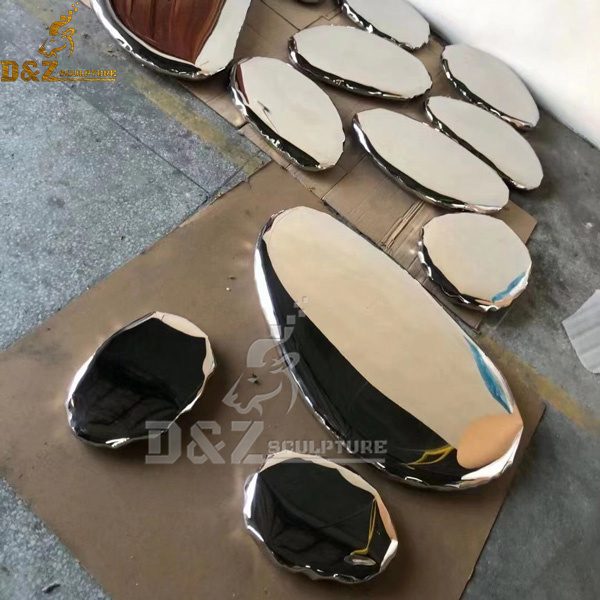 ·The production process
When we start this rock sculpture, we will make the 3D drawing after received your deposit. Then you can let us modify it until you like it. We will make the foam model after you confirm the 3D drawing. In the end, we welding and high polished the surface to mirror finishing.As you can see,we will finish it as the 3D drawing.We will take pictures and videos for you in eacah step.
·How to use this rock sculpture
How to use this rock sculpture? Where can you put it?
In your backyard, you can use rock sculpture as a chair.Rock sculpture can be used as a decoration in your bedroom or in the lobby of a hotel. You can put it everywhere for a set.