Length table sculpture
The graceful legs of women form the stand of the table. The table top is made of translucent glass, which is transparent and invisible. The shape of the legs with gold plating is dimly revealed. Give people infinite reverie.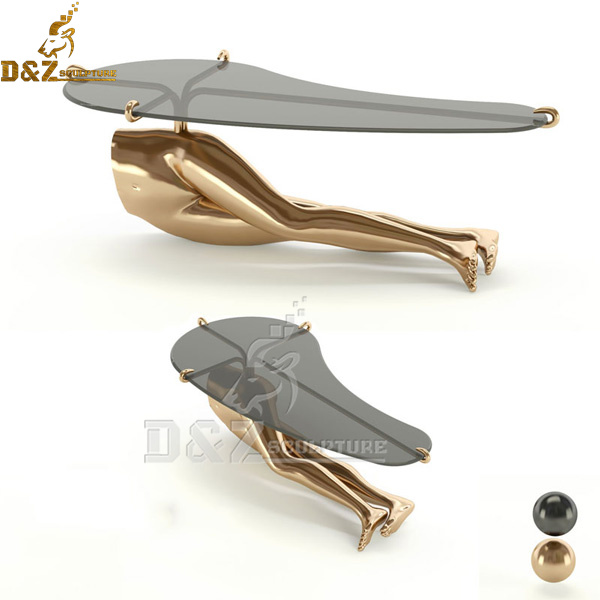 The table top is beautifully curved, combined with the shape of the table legs below. Round, full, soft and beautiful.
On a cosy afternoon, enjoy a cup of coffee and two or three plates of dessert. Bring more fun to your life. Enjoy the quiet time this afternoon.
This length table lets people see the beauty of body shape curves, and fully shows the mystery and beauty of the human body