Fish sculpture
Stainless steel geometric whale sculpture, also known as stainless steel faceted whale sculpture. This whale sculpture has been used in many places in recent years because of its precise shape, simplicity and elegance. Combination of virtual and real, sharp edges and corners, straight and smooth lines, smooth surface. Stainless steel profile sculpture is ornamental, practical, and has a certain aesthetic and artistic value! It can be said that this is a masterpiece of sculpture!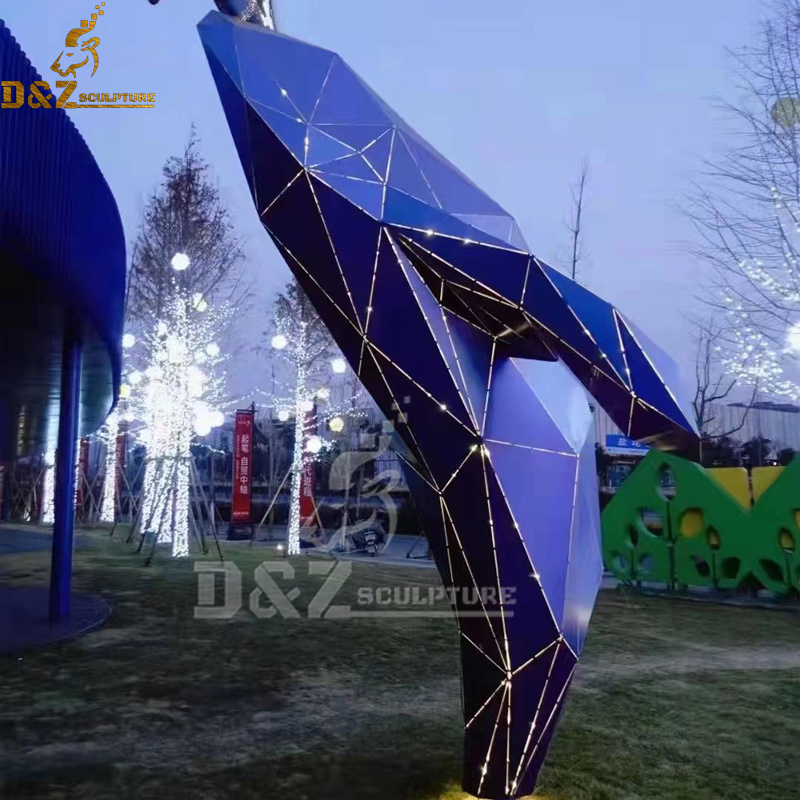 Whale is a common name for cetaceans in marine mammals, divided into toothed whales and baleen whales. Cetaceans include the dolphin family.
Whales live in the ocean. Under the whale's skin, there is a very thick layer of fat, known as whale oil, that keeps the whale warm and stores energy for emergencies. Because of the many special structures in the whale's body, it can hold its breath for long periods of time in the water, slowing its heartbeat, so when it sinks to the bottom of the ocean, it always takes a long time to surface again. In addition to the structures that store oxygen, the body has a special function of centralizing the supply of blood when a part of the body needs a large supply of blood.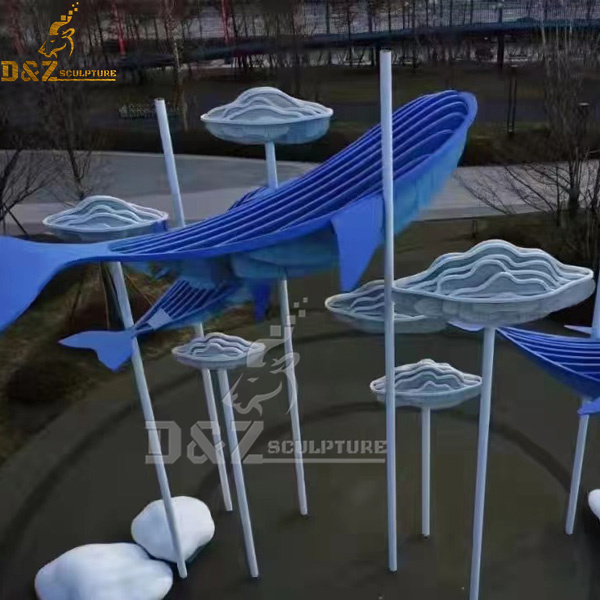 The stainless steel geometric whale sculpture enlivens the park. When it comes to parks, we all go for a walk in the park in our spare time. In addition to natural landscapes such as tranquility, comfort, birdsong and flowers, there are also artificial landscapes in the park. Today, more and more park construction often involves some artificial element. This is not only in line with people's aesthetic concept, but also to make the park have more places for everyone to linger. Among them, the most popular are the just-right statues in the park, which play a decorative role.