Peacock sculpture
The production process of stainless steel peacock sculpture: three-dimensional design → peacock model → plate forging → welding and shaping → grinding and polishing → electroplating and coloring → splicing and molding → gemstone patch. Provide one-stop service for peacock sculpture design, production and installation.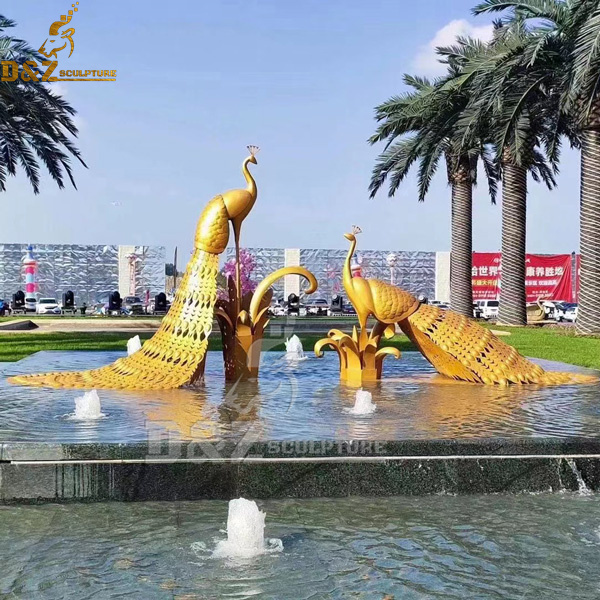 The stainless steel peacock is first made of 1:1 clay model, and then turned out to be waxed and cast. During the period, we will confirm the details of the clay model with the customer and modify it until the customer is satisfied.
Sculptures are then made based on the model. The final stainless steel peacock sculpture will be exactly the same as the model.
The gestures and movements of the stainless steel peacock sculpture are rigid, disciplined, tough, and soft. It can be said that the shape is vivid, the shape is exquisite, the proportions are accurate, the lines are smooth and natural, and the trend is even. At the same time, the center of gravity of the stainless steel peacock sculpture tends to the rear, and it has also undergone a series of careful calculations. While maintaining balance, the round sculpture works in three-dimensional space pay special attention to the overall sense of "shape, spirit, spirit, and state" in the entire process. Artistic creation and spiritual connotation.