Wall art sculpture
Sculpture made of stainless steel material is called stainless steel sculpture. Stainless steel sculpture is a kind of plastic art, is made for the beautification of the city or the significance of the memorial, refers to the ornamental objects and monuments with certain meaning, symbols or pictograms. Stainless steel is stainless steel, inner air, steam, water and other weak corrosive media or non-rusting steel, called stainless steel. Stainless steel has played a considerable role in promoting the development of our industry and can be said to be a fairly advanced material. It also has its value to the development of modern construction.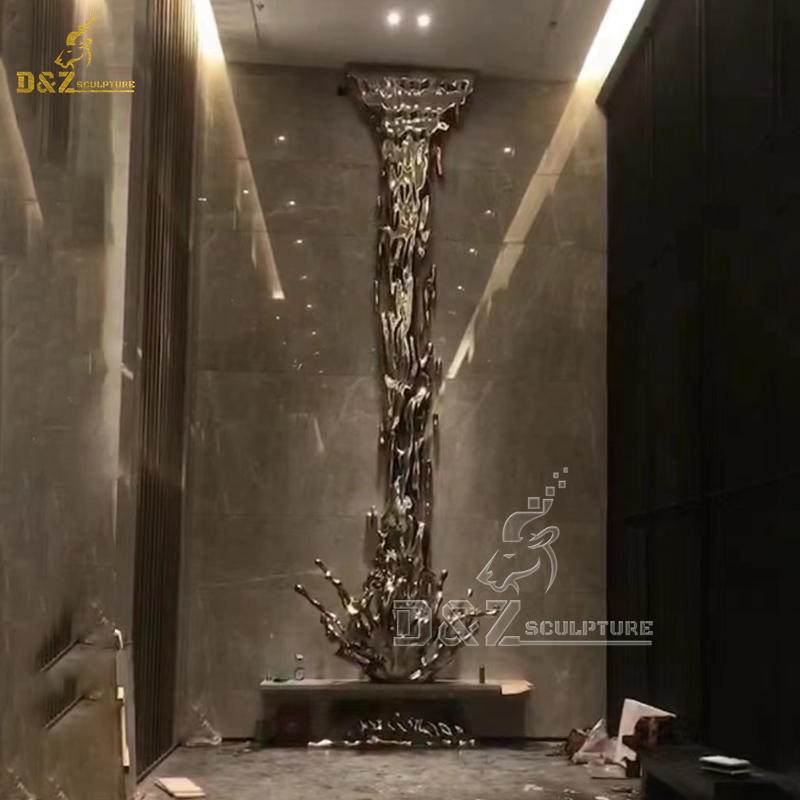 Stainless steel sculpture has a splendid decorative sense in the sunlight on its characteristics, and its strength and durability of strong corrosion is loved by modern sculptors, so it is rapidly being used in the process of modern urban development for the production of urban environmental sculpture.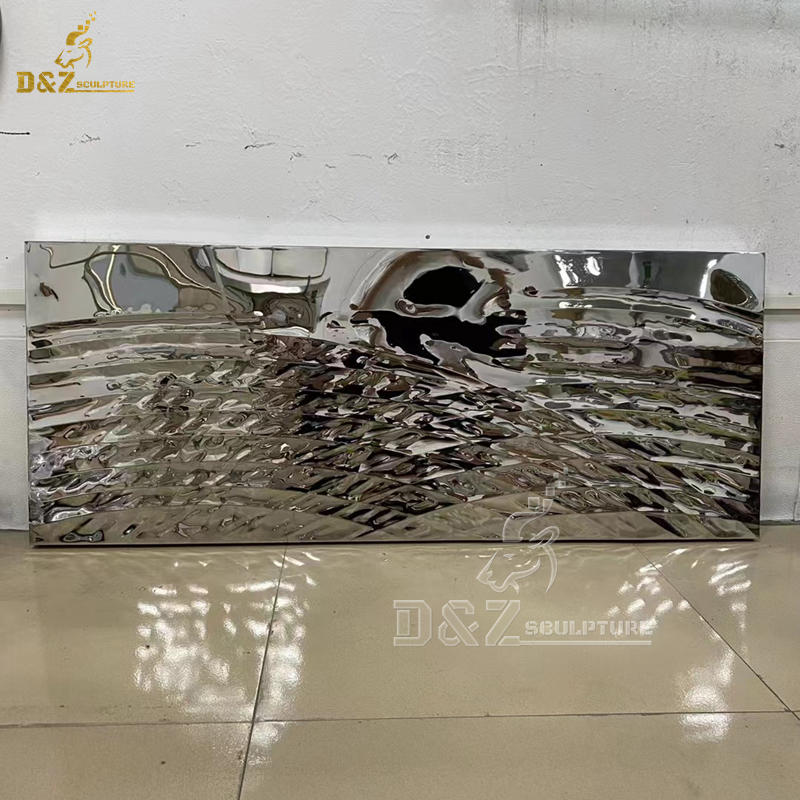 Stainless steel sculpture plays an increasingly important role in people's lives, as if it has become a kind of art. The value of the sculpture also lies in this. That is the aesthetics of sculpture. Sculpture is characterized by the opposite of simplicity and richness. Today, cities, neighborhoods and courtyards have a variety of sculptures that can play a high ornamental value, like those beautiful urban figure sculptures. Sculpture art plays an important role in people's lives. If appreciated, you will find how to enjoy it. Sculpture itself highlights the human spirit and is the medium of the inner spiritual world, and the combination of architecture and sculpture creation today is not a simple patchwork, but complementary in a jointly composed environment.