Red sculpture
·Intrudcution
Stainless steel sculpture, modern red sculpture. The sculpture is shaped like a withered flower bud with its head lowered.Abstract art metal sculpture for garden decorate.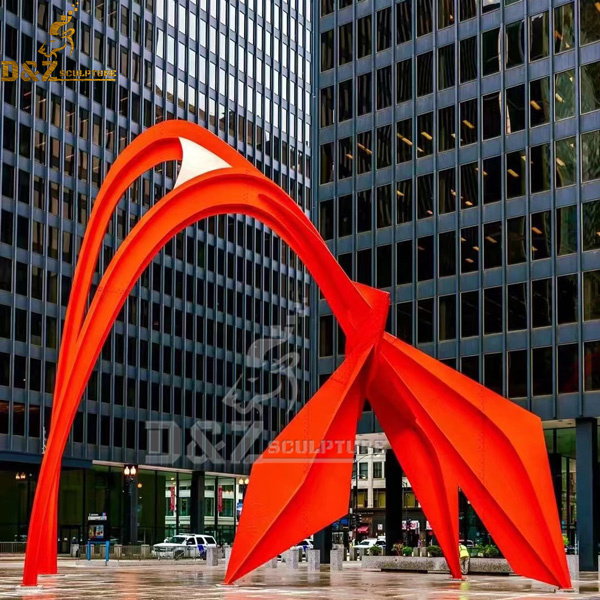 ·Advantage
1. Surface treatment: The color of the stainless steel sculpture itself is silvery white with luster. It can also be used in different colors on the sculpture according to the needs, usually car paint. 2. Use: This product is suitable for outdoor and indoor places such as parks, botanical gardens, gardens, residential areas, squares, shopping malls, hotels, guesthouses, and guild halls.
3. The advantages of stainless steel material: not easy to rust, easy to clean, strong wind resistance, durable, and become the mainstream of modern urban sculpture.
·Maintainance
Stainless steel sculptures should be cleaned regularly and placed in a dry environment for protection. It is best to wear gloves when holding it with your hands to prevent salt corrosion in the sweat on your hands. If the dirt on the stainless steel sculpture is too heavy, blow it with a cold air hair dryer first. Then clean with a straw brush and finish with a soft bristle brush. Never use metal polish, water, or any other solvent. That will discolor the copper. For the stainless steel sculpture gap, we can wet the cotton ball with saliva and wipe it, and wipe it from the beginning to the end along the crack, so as not to miss it. Once a year, a thin layer of microcrystalline wax, which is the colorless wax, is applied to the copperware.