Round glass coffee table
The round glass is used as the table top, and the pillars of the table are made of stainless steel or copper in the shape of tree stumps.
The stump shape is not only stable but also eclectic, the transparent table top can clearly see the modern table legs.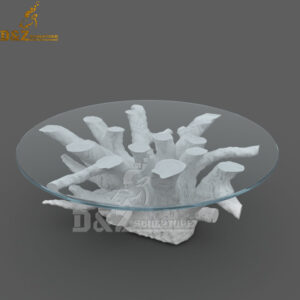 Our D&Z sculpture is good at making all kinds of stainless steel sculptures, customizing all kinds of sculptures, such as stainless steel round coffee table,large round coffee table,round gold coffee table,round metal coffee table,round coffee table sets,round coffee table tray.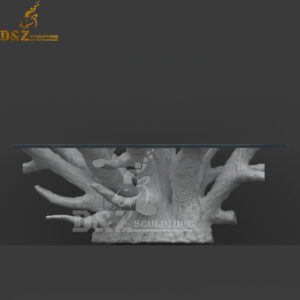 Welcome contact us for different kinds of table.