Golf ball sculpture
Introduction to Sculpture
There are various theories about the origin of golf. The most widely circulated one is that an ancient Scottish shepherd accidentally hit a boulder into a rabbit hole with a stick while grazing, and was inspired by it. Invented what came to be known as golf. Golf sculpture is a sports figure sculpture made mainly on the basis of the sports state of people playing golf.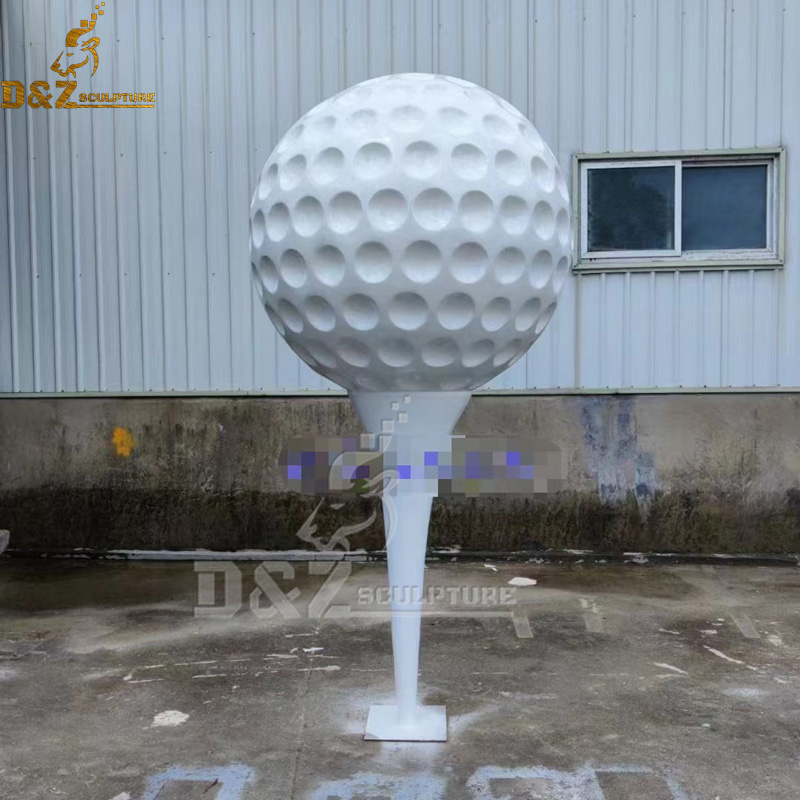 Materials
Stone, copper, glass fiber reinforced plastic, stainless steel and other materials can be selected for making golf figure sculptures. The materials of stone, copper and glass fiber reinforced plastic are mostly made of golf figures as sculpture objects, mostly in figurative form. Stainless steel golf ball sculptures are mostly expressed in abstract ways.
Occasion
Golf sculptures are suitable for installation in parks, squares, scenic spots, gymnasiums, sports fields and other occasions. While decorating the environment, they can also let people know more about the sport of golf. "Golf" is the transliteration of GOLF, which consists of the acronyms of four English words. They are: Green, Oxygen, Light, Friendship. Meaning "green, oxygen, sunshine, friendship", it is a sport that combines the enjoyment of nature, physical exercise and games.