Rabbit sculpture
Geometric shapes are widely used in art forms closely related to people's work and life. Geometric shapes bring us a simple and rational artistic feeling. The 'sculptural sense' in sculpture works is an important form factor in modeling. The sense of sculpture can often be understood but cannot be explained clearly. The author believes that the sense of sculpture is mainly reflected in the geometric shape of the outer contour, the volume of the interior and the overall strength. I try to use the method of formal analysis to interpret the sculpture. sense'.
Geometric sculpture art gives a sense of simplicity and speed. In production, it is simpler and easier to manipulate than irregular sculptures. Geometric sculptures are an integral part of the public environment. The geometric rabbit sculpture combines geometric elements with the animal rabbit, forming a new visual experience.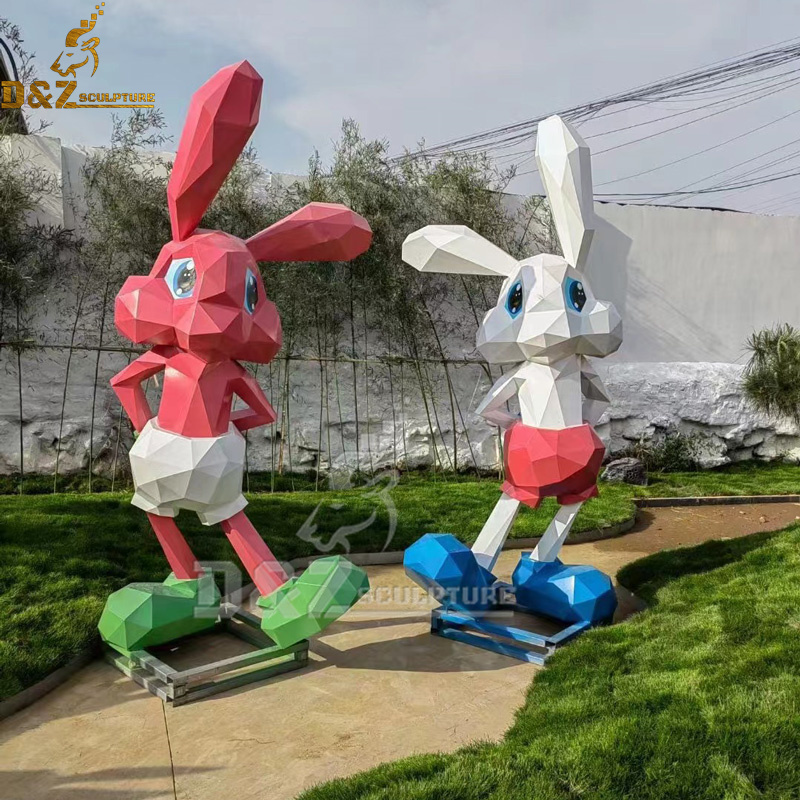 Rabbit is an indispensable zodiac element in the Chinese zodiac. Rabbit sculpture is considered to be auspicious objects in ancient times, a symbol of auspiciousness, and also the name of the moon. It is gentle, elegant, beautiful and gentle. and Rui.