Bird sculpture
Stainless steel abstract bird sculpture is an animal sculpture sculpture. Animal sculpture is a kind of sculpture handicraft with a deep cultural flavor. It brings a lot of joy to people. It is a stainless steel sculpture product made of 304. 304 stainless steel is a common material in stainless steel. It has the advantage of high toughness. It is widely used in the food and medical industry to use spray paint (the advantages of spray paint are mainly two points, anti-corrosion purposes, prolong the life of the protected sculpture, and decorative purposes can be changed. environment, fast construction, etc.) craftsmanship. Stainless steel abstract bird sculpture is suitable for placement in parks, communities, scenic spots and other places. Placed in the park, the park is a space in the city, and the sculptures in the park are integrated into the park in a subtle way. Their volume is not particularly huge, it is a free and not a single appearance ; Placed in scenic spots, the characteristics of sculptures in tourist scenic spots should be based on following their ecological criteria, and efforts should be made to configure multi-level, multi-structure and multi-functional plant communities to achieve ecological beauty, color beauty, cultural beauty and artistic beauty. Unite. ; Placed in the community, the community sculpture not only embellishes the community environment, it provides people with an open mind to communicate with those who watch and use it together.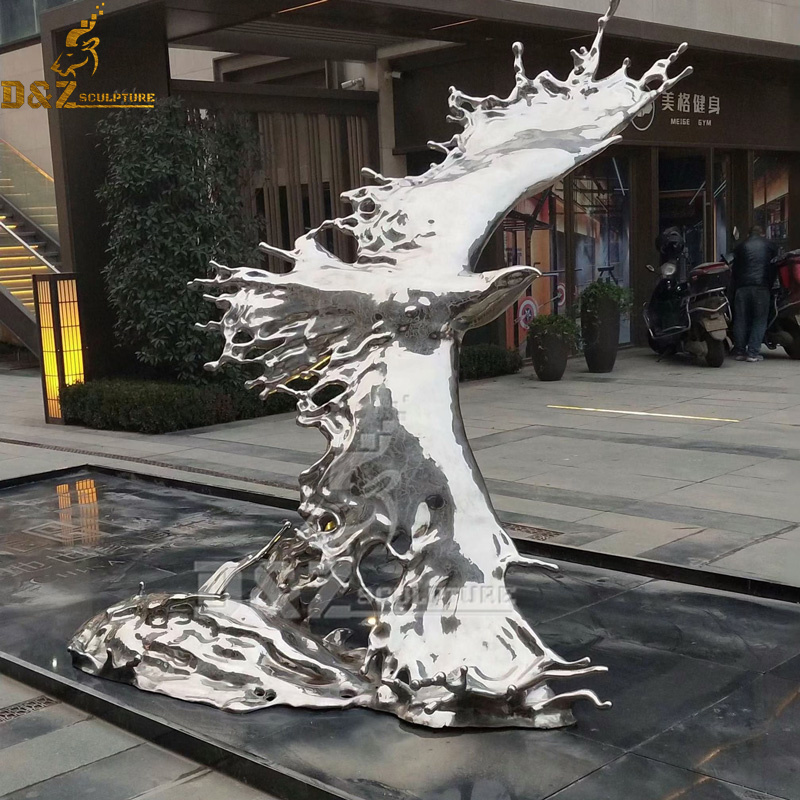 Bird is a general term for birds. It is an oviparous vertebrate whose body surface is covered with feathers. The body is streamlined, spindle-shaped or fusiform. Most birds fly and live. The body surface is covered with feathers, and it is a higher vertebrate adapted to life on land and in the air. Long feathers can maintain the body's constant temperature, the chest has a protruding keel, the body is porous, and the body is inflated, so the body is light, the forelimbs are wings, the hind legs are walking, most of them can fly, and the range of activities is wide.
The available materials of stainless steel abstract bird sculpture are not limited to 304, but also 201, etc. The technology used is not only spray paint, but also spray plating, baking paint, wire drawing, mirror surface, etc. The size and applicable place are not fixed.