Sphere sculpture
Stainless and acid-resistant steel is referred to as stainless steel. It is composed of two parts: stainless steel and acid-resistant steel. In short, it can resist the atmosphere.
Corrosive steel is called stainless steel, while steel that can resist chemical corrosion is called acid-resistant steel. Stainless steel has many advantages, and many urban sculptures are made of it. Stainless steel requires the sculpture itself to be simple and generous, with a clear sense of shape, strong light and shadow effects, and maximum color selectivity.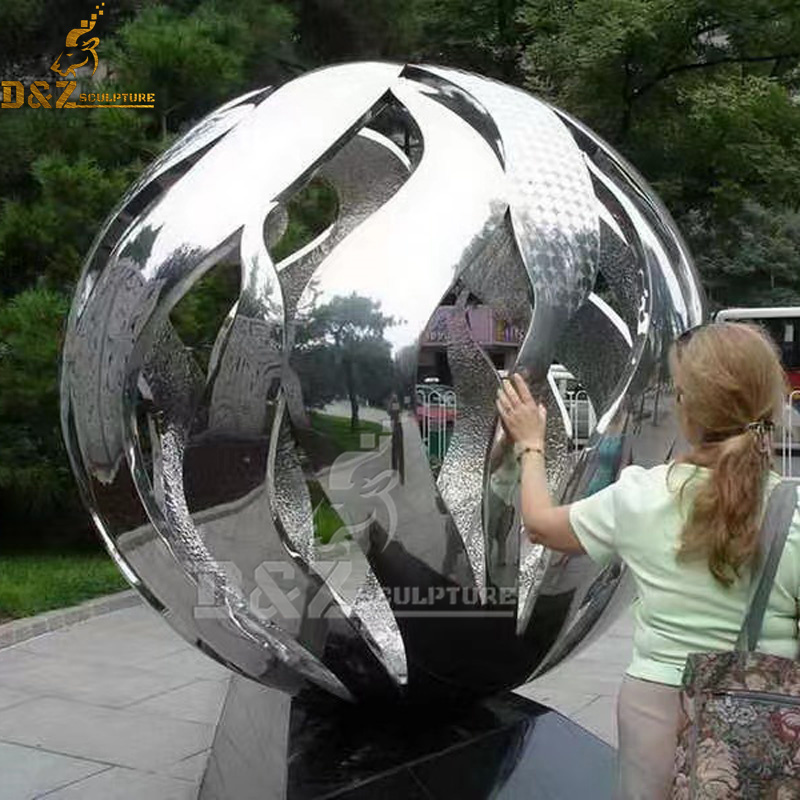 The seven types of sculpture materials summarized above: granite sculpture, marble sculpture, glass fiber reinforced plastic sculpture, sandstone sculpture, cast copper sculpture, forged copper sculpture, stainless steel sculpture, each has its own advantages and characteristics, and the sculpture materials selected for different needs It is not the same, please do all the information collection and reference before choosing the location of the sculpture.