Sphere sculpture
Modern stainless steel landscape ball sculptures are very popular, and city managers are more interested in spherical sculptures than developers. After the slogans such as building a modern city and an international metropolis have penetrated into the hearts of officials, artistic sculpture has also entered the vision of officials. In any public building, there is no desire to place one sculpture there, and some even want to place one or two. Surround public spaces with sculptures. Even if you build a small urban park of only a few hundred square meters, you have to build an artistic landscape ball sculpture or a stainless steel hollow sculpture.
For the use of sculpture, too much practical psychology is mixed, and sculpture is regarded as the standard of the city, and there is a lack of artistic understanding of sculpture, which makes sculpture only functional and lacking in artistry. There are thousands of cities, and the culture of each city is different. The concept of establishing sculpture under a single thought has led to the thousands of people in landscape sculpture.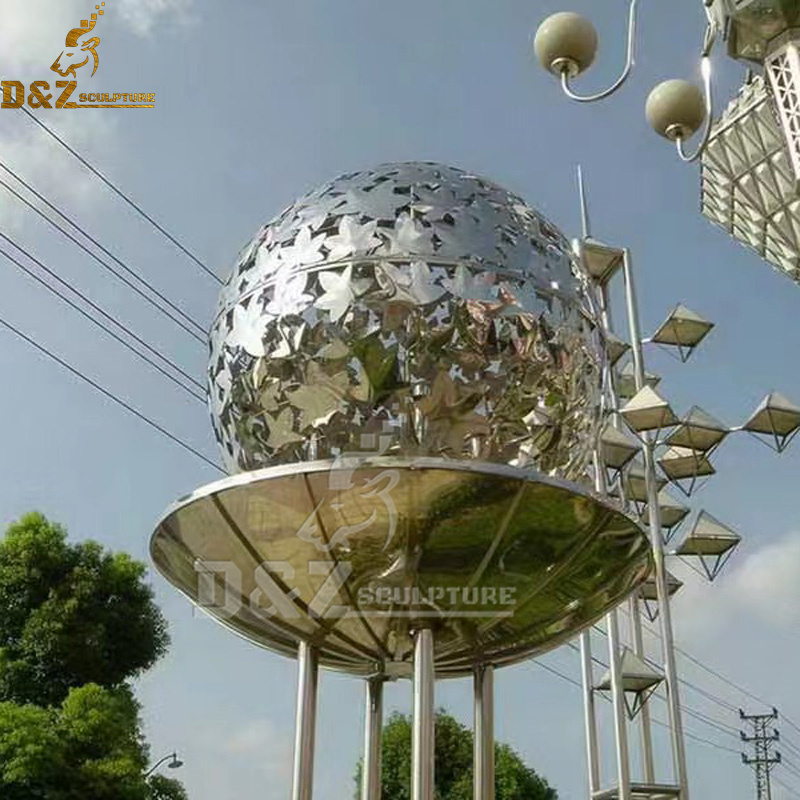 Stainless steel landscape ball sculpture is not only a decoration, but also has certain symbols and meanings, representing the spirit of the times or conveying ideas, affecting people's thoughts and conveying the spirit of ideas in the invisible. A good square stainless steel ball sculpture is not only beautiful, but more importantly value and significance. In addition, the square stainless steel hollow ball sculpture should complement the surrounding environment or the square environment, and it will be more attractive when placed in this way. Meaning, will have cultural connotation.