Dancing girl sculpture
Figure sculpture is the art of sculpture in the shape of various figures from ancient and modern times, and refers to the use of various plastic materials or hard materials that can be sculpted or carved to create a certain space of visible and touchable art figures. It is an art that reflects social life and expresses the aesthetic feelings, emotions and ideals of the artist. Since Chinese figure sculpture originated from arts and crafts, most of the figure sculptures are highly decorative and practical; they focus on the facial portrayal of figures and add color to the statues, combining plastic and painting to complement each other, making the works have the same aesthetic and appreciation value as paintings; they focus on conveying the spirit with the shape, and express a high degree of imaginative beauty with the condensed language of figure sculpture. Figure sculpture is the most popular artwork that can show the cultural atmosphere of a society. Figure sculpture has a long history in China, and it has not been interrupted by the change of times and societies and countries.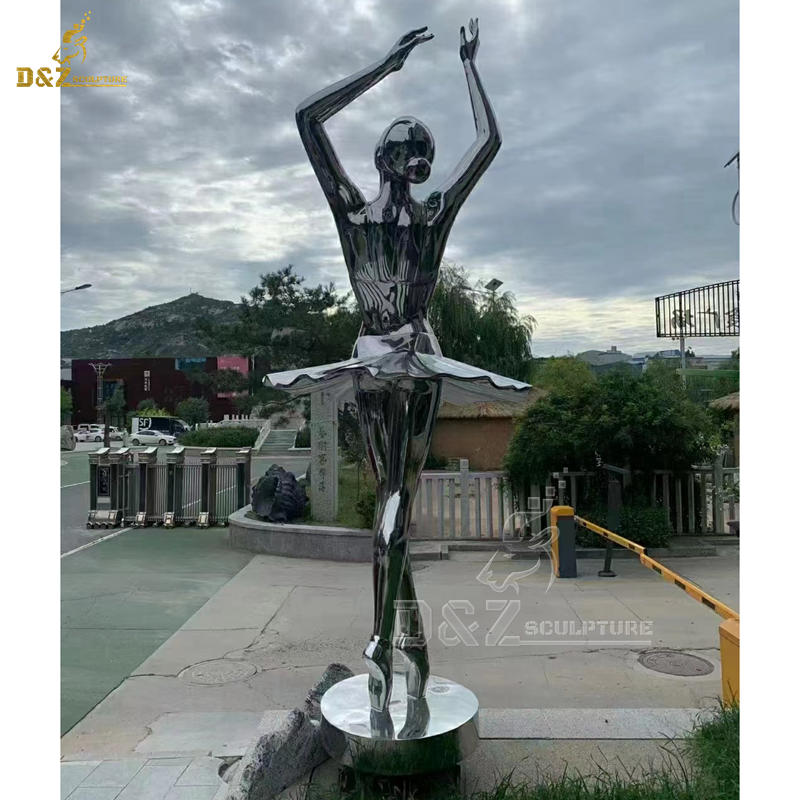 Dancing usually means moving to music with a rhythmic pace, either alone or with a partner, or in a collective form, to look good or to pursue a certain meaning.
From the aesthetic point of view of modern people, realistic modeling is just a standard, it can no longer meet the aesthetic requirements of people in many aspects; as an artist, the same is not satisfied with the realistic reproduction of the object itself, but to express the art of what they feel inside, the traditional modeling is unable to accommodate the multi-level thinking of contemporary artists. Stainless steel material is easy to play abstract style modeling, stainless steel material has the characteristics of air resistance, steam resistance, water resistance, etc.; many urban sculpture, public art with abstract style stainless steel sculpture; stainless steel material itself is silver-white in color, with luster, not easy to rust easy to clean, durable characteristics.