Abstract flower
The reason why stainless steel sculpture is so popular now is closely related to its artistic appreciation and the unique expressiveness of the material.
Sculptures with high artistic appreciation and strong appeal will naturally be appreciated and loved by the public.
In addition, because of the special material of stainless steel, works of art can have a more unique artistic beauty and a high appreciation value.
Therefore, stainless steel sculptures are so popular with the public.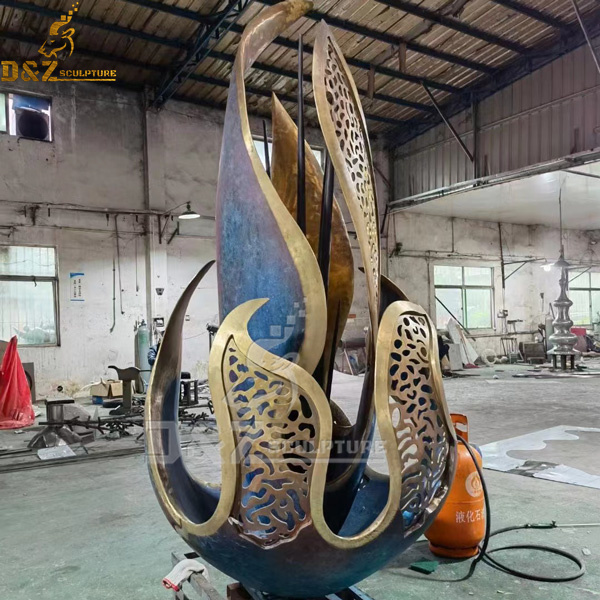 Stainless steel sculpture is one of the common urban sculptures. The reason why most projects use stainless steel sculpture is nothing more than the following reasons: Corrosion characteristics of corrosive media; generally welding, which is relatively firm, that is, the skeleton of the sculpture itself is welded with the embedded iron on the base, and the steel bars are welded under the embedded iron. The length of the steel bars and the length of the embedded iron are determined according to the size of the sculpture. size. For the sake of beauty, usually, after the sculpture is installed, the base will be pasted with marble or granite plates. Because stainless steel sculpture has many advantages, many urban sculptures use stainless steel as material to create various vivid and meaningful works.