Flamingo sculpture
Stainless steel abstract flamingo sculpture is an animal sculpture sculpture. Animal sculpture refers to hard materials that can be engraved with various plastic materials to create a touchable artistic image with a certain space. It is a stainless steel sculpture product made of 304. The density and specific heat capacity of 304 stainless steel are very good. Whether it is in processing or in use, it has very good stability and safety. It is precisely because its own density is 7.93, so in When applied, it can be well adapted to the external environment, and it is not easy to rust by using the mirror surface (the mirror surface process conditions are widely used, and almost all machines such as sculpture printing machinery have mirror surface processing technology) process. Stainless steel abstract flamingo sculpture is suitable for placement in parks, communities, scenic spots and other places. Placed in the park, the park sculpture is used for the decoration and beautification of the park. Due to its appearance, the landscape of the park is increased and the connotation of the park is enriched; placed in the scenic spot, the characteristics of the sculpture in the tourist scenic spot follow its ecological nature. On the basis of the principle, we should strive to configure a multi-level, multi-structure and multi-functional plant community to achieve the unity of ecological beauty, color beauty, cultural beauty and artistic beauty. ; Placed in the community, can highlight the climate of the community.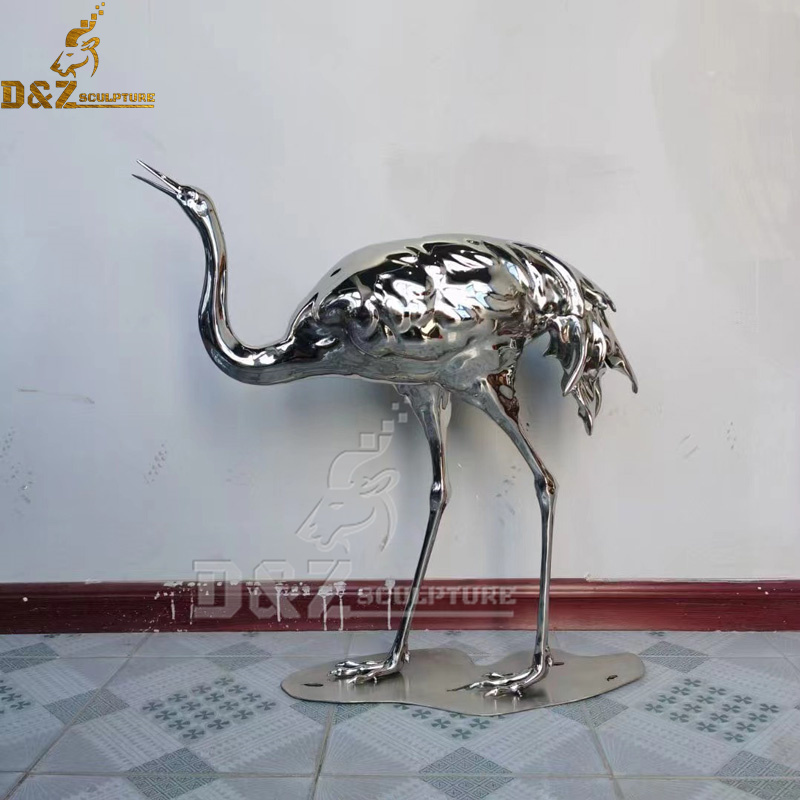 The flamingo symbolizes freedom, elegance and beauty, youthful vitality, unscrupulous and unbridled youth, and it symbolizes loyalty and unswerving love. Mainly inhabits shallow waters of warm tropical saline lakes, swamps, and lagoons, living in a wide variety of saltwater and freshwater habitats such as lagoons, estuaries, tidal flats, and coastal or inland lakes, mainly filter-feeding algae and plankton for a living.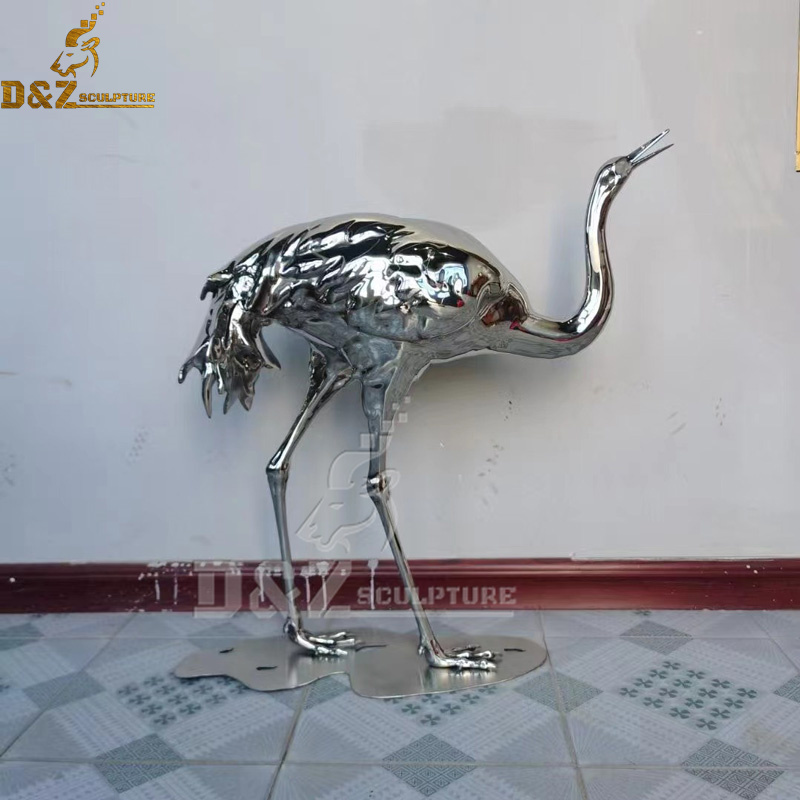 The available materials of stainless steel abstract flamingo sculpture are not limited to 304, but also 201, etc. The technology used is not only mirror surface, but also spray plating, baking paint, spray painting, wire drawing, etc. The size and applicable place are not fixed. .