Fairy sculpture
The stainless steel mirror abstract fairy sculpture is a figure sculpture sculpture. The general figure sculpture mainly refers to the figure sculpture that exists in reality, and the religious figure sculpture mainly refers to the sculpture of Buddha. It is a stainless steel sculpture product made of 304. The hardness and specific heat capacity of 304 stainless steel are very good. It has very good stability and safety whether it is processed or used. It is precisely because its own density is 7.93, so it is When applied, it can be well adapted to the external environment, and it is not easy to rust. It is made of mirror surface (mirror surface is the highest state of metal cutting and is the most effective way to improve the service life of mechanical parts). The stainless steel mirror abstract fairy sculpture is suitable for placement in squares, parks, scenic spots, enterprises and other places. Placed in the square, the square sculpture mainly reflects the trend of history and times, the ideals and aspirations of the people. They often reveal the theme of a specific environment and building in a symbolic and allegorical way; they are placed in the scenic spot and matched with it to improve the style characteristics of the scenic spot; placed in the park, the park sculpture reflects the The cultural level and spiritual outlook of the park have enhanced the cultural connotation.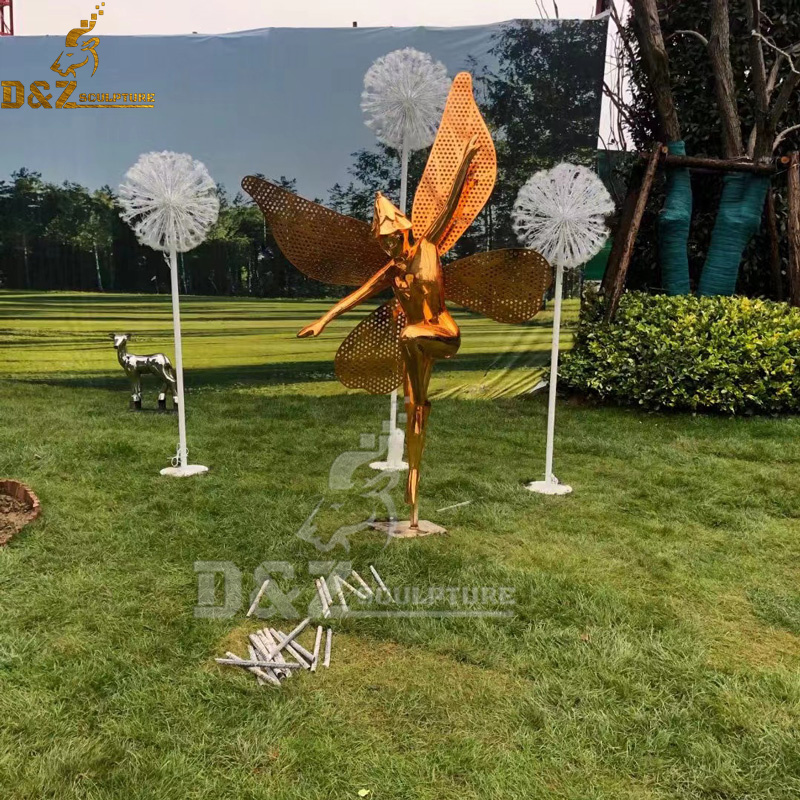 Fairy is a character in Chinese mythology, describing a woman of noble character, immaculate, elegant and refined, with extraordinary ability to live forever, and a god of higher status. In context, it is used to describe a woman with a good face, dignified beauty, fresh and refined.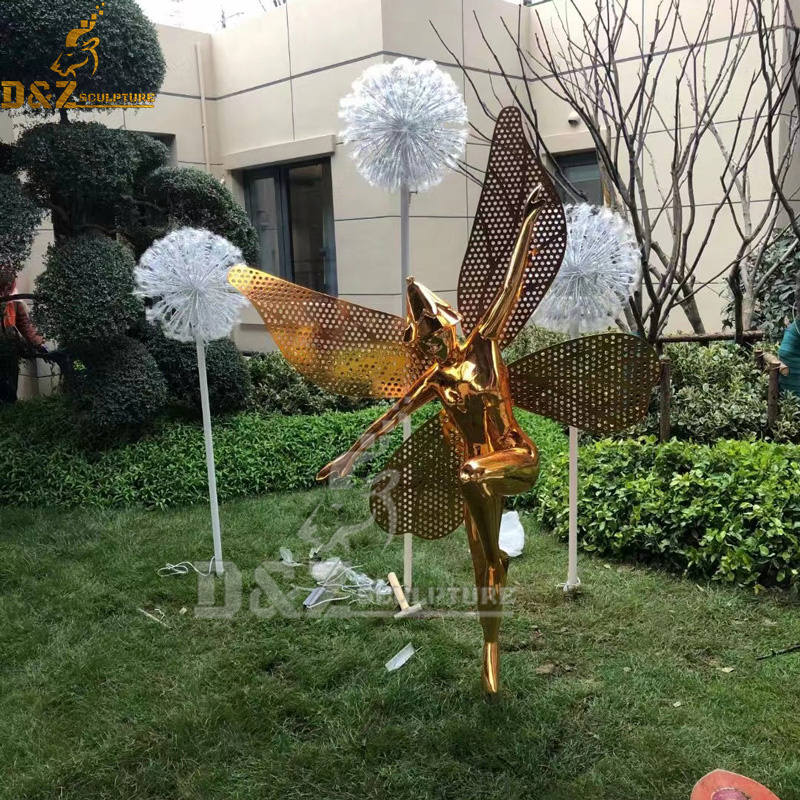 The available materials of stainless steel mirror abstract fairy sculpture are not limited to 304, but also 201 and so on. Please conatct us whatsapp or email for details.