Gold plated sculpture
The gold-plated stainless steel sculptures are golden as a whole. Many real estate or brands choose to use this material as their image logo. This group of abstract phoenix sculptures is very beautiful. It is placed in the center of the gate, and the stainless steel golden body is shining.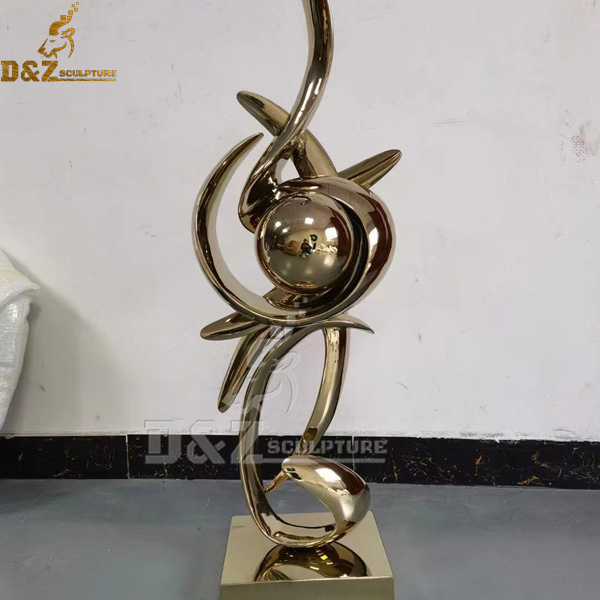 There are two most common forms of stainless steel sculptures, one is mirror polishing and the other is frosted effect. In recent years, in addition to these two types of stainless steel sculptures, a new electroplating process has been added to make stainless steel sculptures dazzling. Bright saree, its decorative effect has been better enhanced. The stainless steel sculpture maintains the true color of stainless steel before electroplating treatment. Perhaps its monotonous bright effect may not be able to integrate into the space well. After the electroplating effect treatment, it adds its luxurious and elegant color.
Before electroplating of stainless steel sculpture, it is necessary to do a good grinding and polishing treatment on the seam and solder joints of the finished product, so that the electroplated product can be smooth and flawless. To show a graceful and luxurious temperament.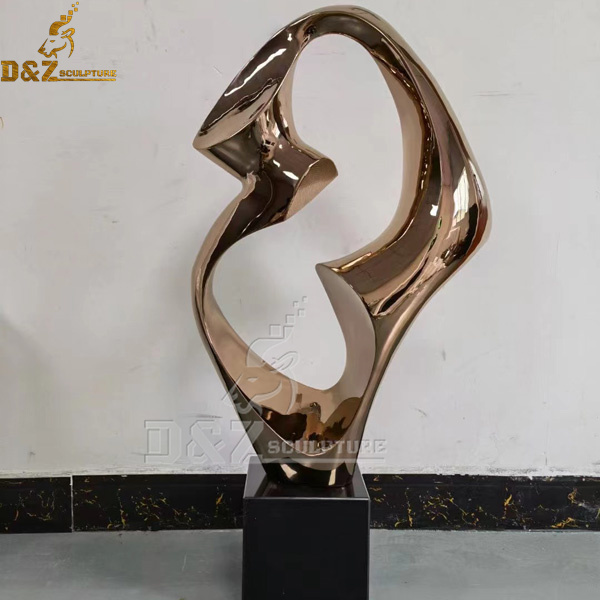 As a new technology, electroplated stainless steel sculpture also has its limitations. It can only be displayed indoors, that is to say, it cannot be displayed outdoors. Therefore, the stainless steel electroplating sculptures we have seen usually refer to indoor soft accessories. At present, outdoor stainless steel sculptures can only show three appearance effects, one is bright, one is sanding, and the other is sprayed with carbon paint. Due to technological limitations, electroplated stainless steel sculptures can only be displayed in indoor environments.
Indoor stainless steel electroplating sculptures, like other accessories, need to be carefully cared for at ordinary times. Do not make them contact with sharp hard objects to prevent scratching the chromium on the surface. Secondly, do not expose them to high temperature, acid-base, humidity and other environments. If there is dust, wipe it gently with a soft and delicate cloth.