Rhino sculpture
The rhinoceros is an animal of the world, mainly in southern Africa, Southeast Asia and Africa south of La. People's pursuit of the decorative function and medicinal value of the rhinoceros has brought about the killing of the rhinoceros, which is now classified as an endangered species. Some people believe that is a valuable medicinal herbs, can disinfect and relieve fever; others believe that the atmosphere is simple and clumsy is a symbol of power and status, hanging in the home can show their status.
Our ancestors were familiar with the rhinoceros, not these African visitors. The Warring States period, "Jing has a cloud dream, rhinoceros full of"; the Western Han Dynasty, there are cast error gold and silver cloud pattern bronze rhinoceros zun, its image is unusually realistic, obviously seen the real rhinoceros. At that time, the African rhinoceros could not come to our land. At that time, Shenzhou land still wandered the native rhinoceros.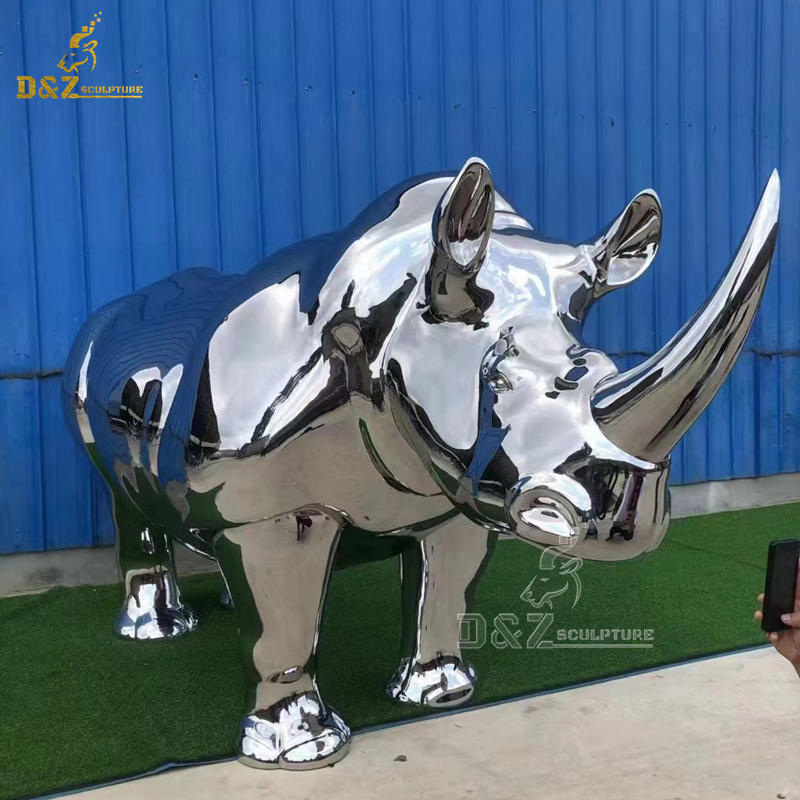 Stainless steel rhinoceros sculpture is not common, after all, rhinoceros in our traditional culture is not recorded and inherited, unlike cattle, horses, and other animals in traditional Chinese culture have a beautiful symbolism. Stainless steel rhinoceros sculpture, the shape of the dominant, using 2 mm thick 304 stainless steel production, through external forging plate in pieces, shaping the corresponding shape after multiple plates will be welded into shape, and then polished to complete the mirror stainless steel sculpture.