Deer sculpture
Once upon a time, I have a special love for deer, and I always think that it is a special kind of life with agility. In her body, it is always possible to think of the mysterious psychic in ancient times. She is profound and fascinated, and she always wants to pursue the cause and effect of the previous life through her. There is always kindness in her. Through its penetrating eyes, it seems to show people the nature of nature and interpret the eternity of goodness. In her body, it can also reflect a kind of purity. Eating tender grass, adding new velvet, exuding a fresh air, infects our hearts. In her body, also revealed a charming vitality. She is happy and unrestrained, conveying enthusiasm and hope to people, and her heart is not lonely. There is a unique charm about her. She is soft and generous, delicate and graceful, tall and elegant.
Deer is a symbol of beauty, Li is a pictogram, the traditional form is "丽", highlighting the beautiful horns of the stag, expressing the beauty and magnificence of the deer. Later, it was extended to mean beautiful and beautiful. The word Li is derived from deer, indicating that people have believed that deer are beautiful since ancient times. Whether it is the unique horns, the smooth and smooth fur, and the slender and strong limbs, they are all worthy of praise. Chinese dragon culture also contains elements of deer culture.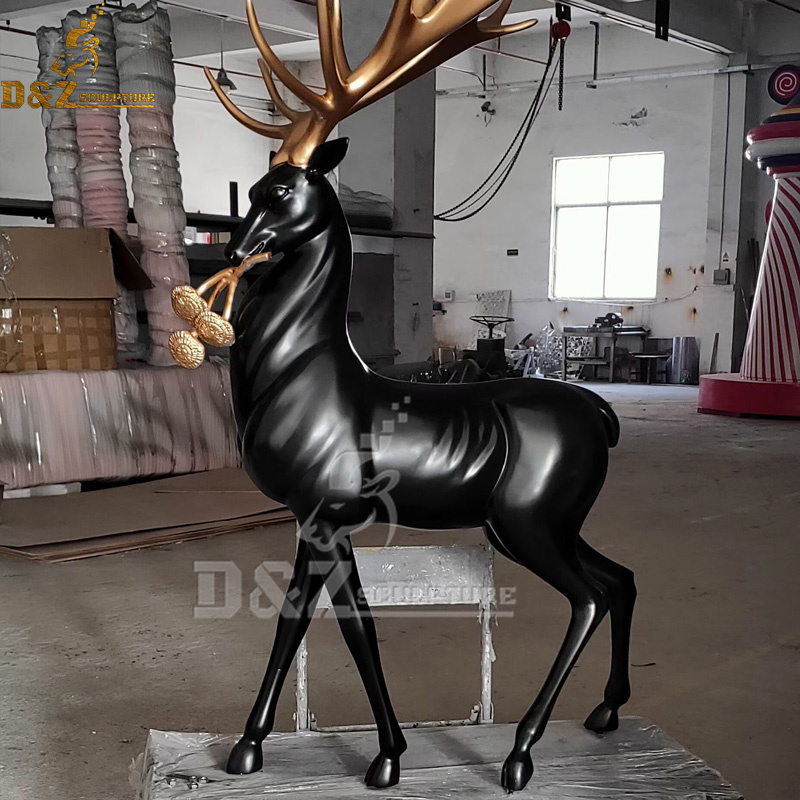 An animal with such a beautiful meaning will definitely become a pet in the sculpture industry. In fact, in animal sculptures, animals with beautiful meanings such as deer, horses, and cattle are common materials in the sculpture industry.
Stainless steel deer sculptures can be made into abstract and simulated effects, and can also be painted, mirrored, brushed, etc. on the surface effect. It can be said to be a popular garden landscape sketch.