White abstract sculpture
Stainless steel sculpture is a relative art, and modern stainless steel sculpture has become a symbol of a new artistic image of human beings in a certain sense.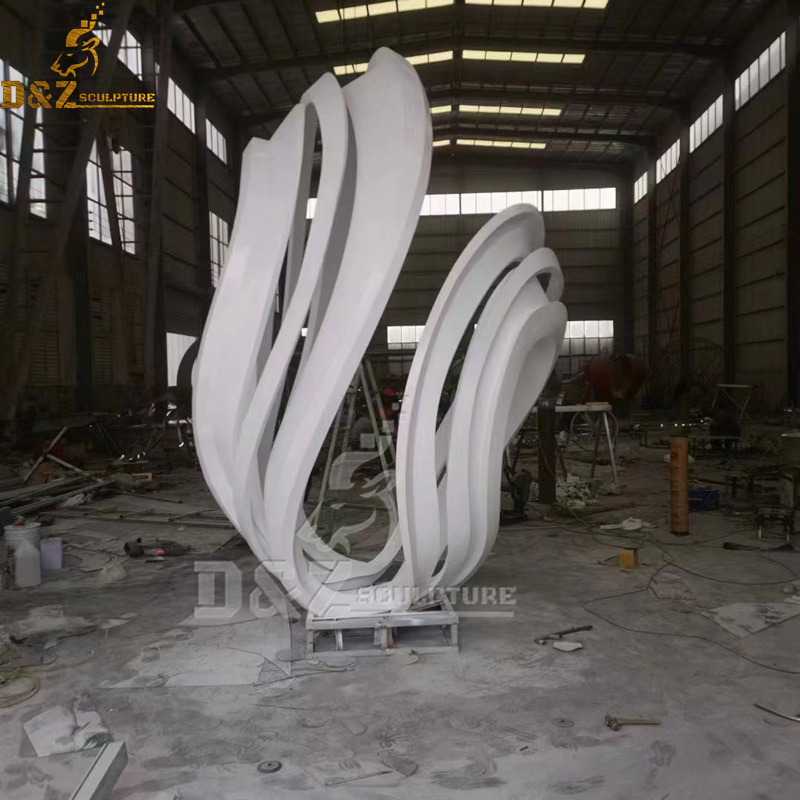 The traditional concept believes that stainless steel sculpture is a static, visible, and tactile three-dimensional object. Stainless steel urban sculpture reflects reality through the visual spatial image of stainless steel sculpture, so it is considered to be the most typical plastic art, static art and space. Art.
Stainless steel city sign sculpture is an artistic carrier that integrates urban culture, image signs and artistic beauty to display local characteristic culture and promote the spirit of the city. It uses various sculpture forms and different materials, and makes reasonable use of the richness of sculpture language and sculpture form. The diversity of sculptures can make sculptures in a limited space, or add the finishing touch, or coordinate buildings, landscapes, and spaces, or independently become artistic landscapes, increasing the artistic taste of the area.