Chrome sculpture
·Intruduction
Stainless steel indoor sculpture art installation is a common urban sculpture. Stainless steel material has the characteristics of resistance to weak corrosive media such as air, steam, water and chemical corrosive media such as acid, alkali and salt. Because stainless steel sculpture has many advantages, many city sculptures are made of stainless steel material. Products are mostly used in exhibition halls, high-end villas, high-end office buildings and so on.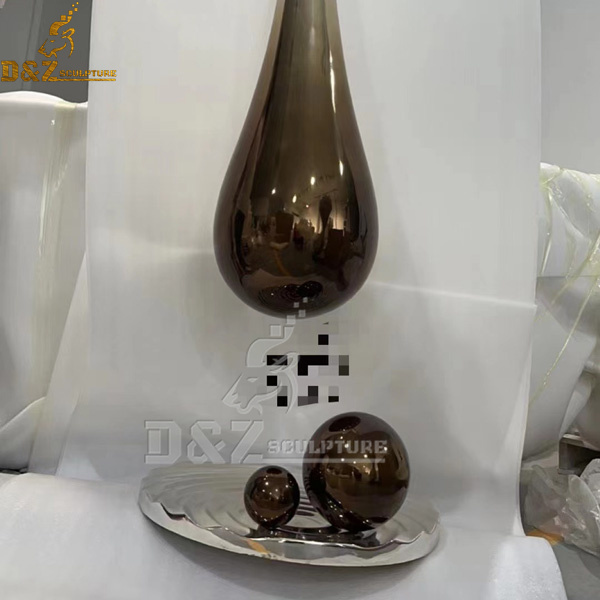 ·Decorations are things that are placed in public areas, tables, cabinets or cupboards for people to enjoy, and the scope is quite wide. Like sculpture, iron art, copper art, stainless steel sculpture, stainless steel, stone sculpture, copper sculpture, glass fiber reinforced plastic, resin, glass products, ceramics, porcelain, black pottery, pottery, red pottery, white pottery, blowing bottle, dewaxed glass, crystal, black crystal, Wood carving, floral art, flower arrangement, relief sculpture, decorative art, antique, antique and distressed, artistic paint, hand-painted marble, special paint, etc. belong to this series.
When choosing ornaments, consider the following aspects:
(1) According to the position of the decoration, choose decorations of different themes.
(2) According to the style of the environment, choose ornaments of different shapes and colors.
(3) According to the overall collocation, choose ornaments of moderate size.
(4) According to the occasion, choose the decoration of the color.