Wall sculpture
Stainless steel wall sculpture art,abstract circle sculpture.The shape looks like a donut. we can custom made colorful for you, the normal color art green,gold,sliver.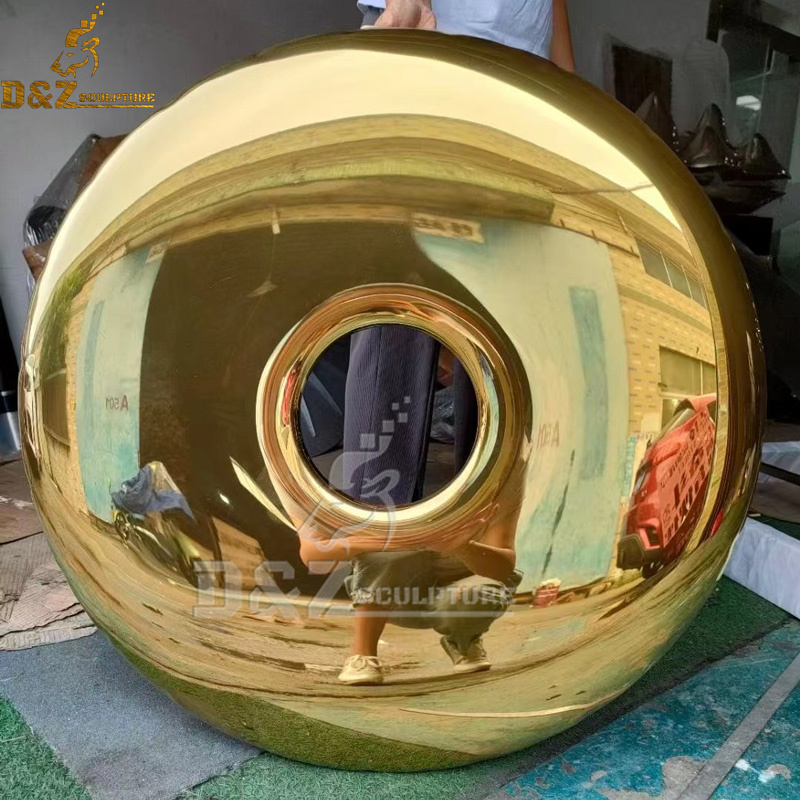 If you want other color, all no problem.We can carve patterns on the surface according to your requirements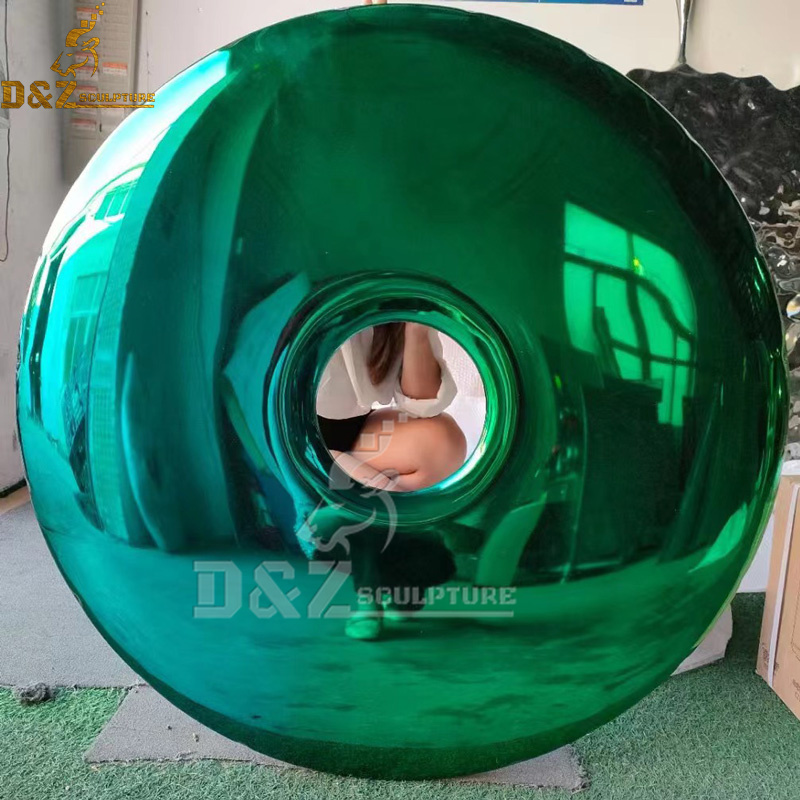 Stainless steel rings are very popular because of their overall smoothness. The stainless steel ring is a kind of stainless steel sculpture. Stainless steel ring landscape sculpture; The circle can symbolize completeness, perfection, but also the meaning of freedom. It is round and harmonious. Compared with the square, it means artificial, the circle means nature, and it can also mean reunion, which means family joy. The circle is a morphological symbol of the traditional Chinese culture, symbolizing "completeness" and "fullness", and is a totem advocated by the Chinese who value harmony since ancient times. Man and Yuan are collectively known as the Chinese character "Perfect", which is saturated with the most simple philosophy of the ancestors of the Chinese nation. If you are full, you will be full. Unbalanced and anxious due to extremes. A ring is equivalent to a hollow circle. The hollow circle has a small radius (r), and the entire circle has a large radius (R). The radius of the entire circle minus the radius of the hollow circle is the ring width. Examples in life include hollow steel pipes, donuts, rings, swimming rings, etc. The part of the ring is called a fan ring. The circle is a perfect symbol. This symbol is the most basic symbol of the universe. It contains the beginning, the end and the end. Each isolated line of the circle represents the direction of other arcs. It is in the same direction and has fixed rules. It represents the beginning and the end. Compared with other circular rings, there is nothing lacking or insufficient. The circle means completeness, and it moves comprehensively. There is a center in a circle, which can represent people's love and interpersonal relationships. The sun and the moon that the husband and wife live with the same heart will be comfortable, the mood will be happy, and the life will be happy. A circle represents a good group. In a good group, each member can be of the same mind, like a rope twisted into a whole thread, it will be strong, strong, stable, orderly, and harmonious. The circle represents completeness, the circle represents the endless exhibition, and the circle symbolizes beauty and harmony.