Red lobster sculpture
Lobster (scientific name: Palinuridae) is the general name of 19 species of lobsters in 4 genera and 4 genera of Decapodidae of the arthropod door Crustacea. Also known as prawn, dragon head shrimp, shrimp Kui, sea shrimp, etc. It has a thick head and chest, a hard shell, colorful colors, a short abdomen, a body length between 20 cm and 40 cm, a weight of about 0.5 kg, and no claws. It is the largest type of shrimp.
The heaviest can reach more than 5 kg, known as the lobster tiger. The body is thick cylindrical, the dorsal and ventral are slightly flat, the carapace is well developed, the spines are thick, there is a pair of powerful supraocular spines in the center of the front edge, and there are closed gill chambers. Mainly distributed in tropical waters, is a valuable seafood. Eight species have been found in China, with freshwater lobster being the most productive.
Lobster, native to Central and South America and northeastern Mexico. Distribution in China Status: Has expanded to Anhui, Hubei, Shanghai, Jiangsu, Hong Kong, Taiwan and other places, forming a huge number of natural populations.
Square sculptures are very common now. We often see sculptures of this shape when we walk on the road. The materials are different, but they all show us our yearning for a better future. Square stainless steel sculpture is a new type of sculpture material. With the continuous development and progress of the times, stainless steel sculpture has now occupied a relatively important position in our life, adding more brilliance to our life.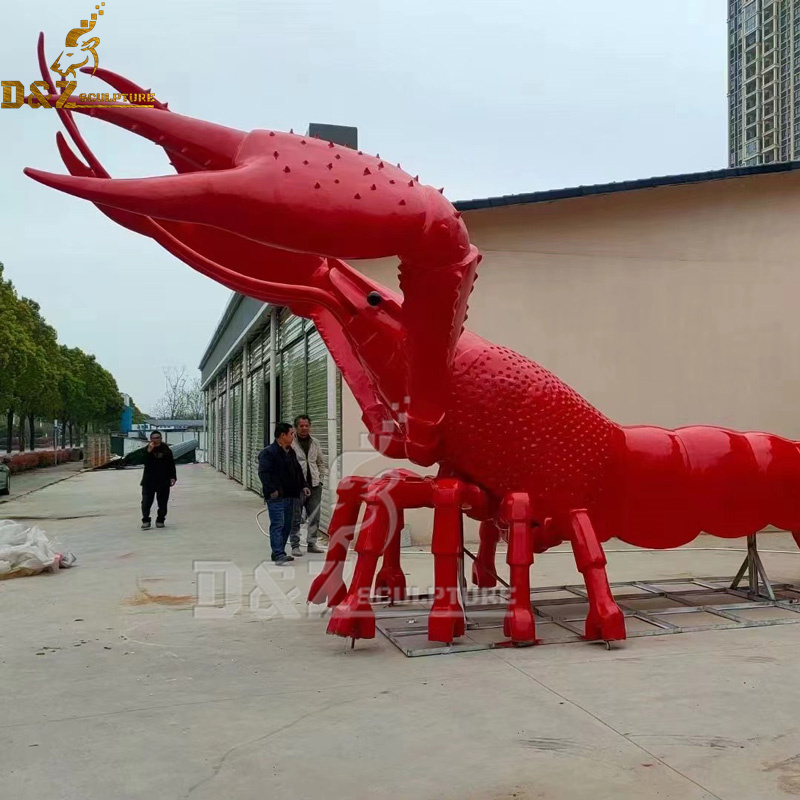 Stainless steel sculpture is a new type of sculpture. Stainless steel material has the characteristics of being resistant to weak corrosive media such as air, steam and water, and chemically corrosive media such as acid, alkali and salt, so it is loved by everyone.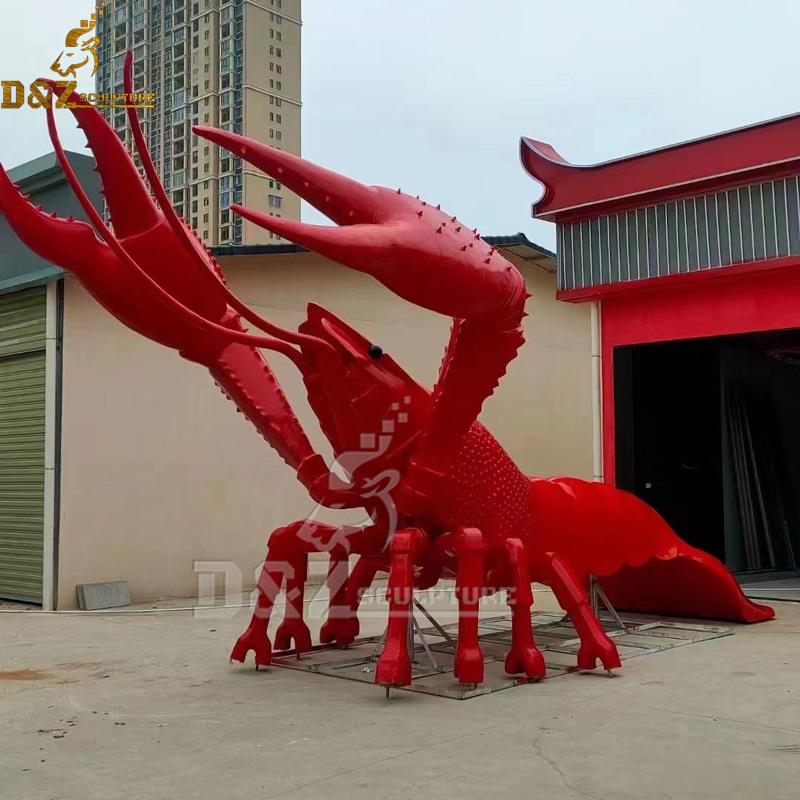 The color of the stainless steel sculpture itself is silvery white and shiny, which is very suitable for outdoor and indoor places such as parks, botanical gardens, gardens, residential areas, squares, shopping malls, hotels, guesthouses, and guild halls. Stainless steel sculpture is not easy to rust, easy to clean, strong wind resistance, durable, and has become the mainstream sculpture in the city. Stainless steel sculptures should be cleaned regularly and placed in a dry environment for protection. It is best to wear gloves when holding it by hand to prevent salt corrosion in the sweat on your hands.