Germetric bear sculpture
Stainless steel geometric bear sculpture surface is a geometric block effect, the color is bright light blue breakthrough in the past people's preconceptions of the brown system.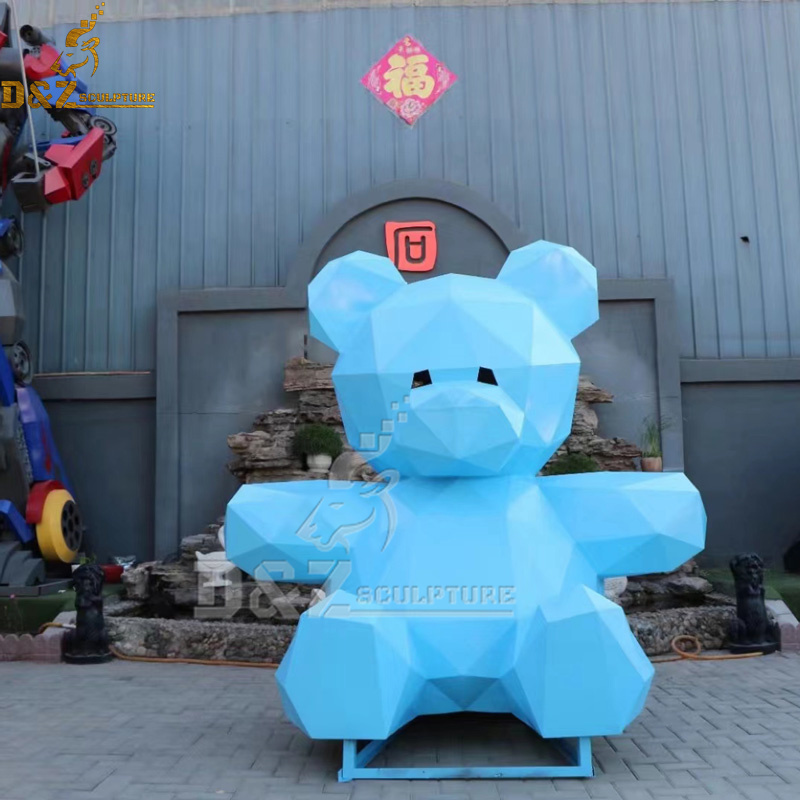 There are two ways to make cut surface bear sculpture, kind is common, first make hard model, such as glass fiber reinforced plastic, foam, and then according to the model, cut plate, welding, polishing and coloring production steps; the second is to make 3D drawings, and then according to the 3D drawings directly cut plate, and then welding, relatively speaking, the second way cost less, but if it is a complex shape, cut surface more cases The second way is relatively cheaper, but if it is a complex shape with more cuts, it still needs to make a mold.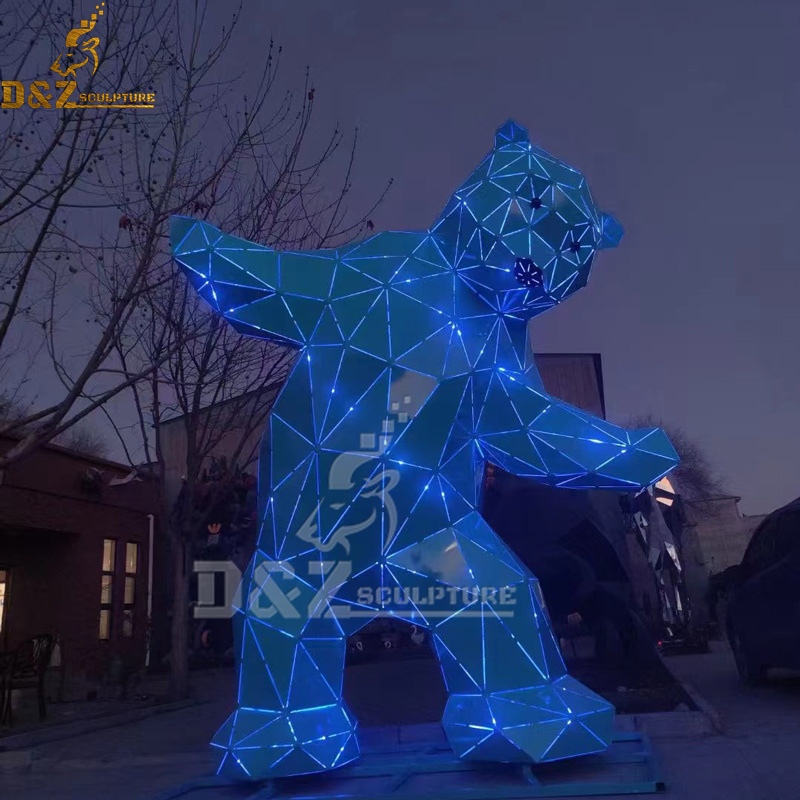 Tang Yun garden sculpture production of stainless steel cut surface bear sculpture straight and smooth lines, each cut surface are no bump, smooth surface, can be said to be fine, as the so-called penny a penny, quality is the goal we pursue.
Our company belongs to the factory direct, customers can get a first-hand supply, the price is more affordable; in the production of communication, customers and our sculpture design master and production master can communicate one-on-one communication more fluent and thus more able to make the customer want to express the idea and mood; in terms of technology, our company internal division of labor but also collaborate with each other, fixed workers in the long term to get along with the establishment of a trusting and harmonious tacit working relationship In terms of technology, our company has a clear division of labor yet collaborative, and our regular workers have established a trustful and harmonious working relationship over a long period of time, thus achieving a sculpture.