Sphere sculpture
Stainless steel hollow ball sculptures are usually used outdoors, such as residential areas, scenic spots, campuses, squares, parks, hotels and other occasions. The materials are 316 stainless steel and 304 stainless steel (support customization). Stainless steel hollow ball sculptures have single-layer hollow balls and double layers. Hollow balls (can be luminous), hollow ball patterns are varied, depending on the customer's choice (support to map customization).
Today, these hollow ball sculptures are all made of 304 stainless steel. The diameters of the sculptures are 1 meter, 1.5 meters, 1.8 meters, and 2 meters (the size supports customization). The stainless steel hollow ball sculpture also plays the role of separating space and connecting space. , which adds change and a clear sign to the changing space. It has aesthetic value in itself. Due to its characteristics of color, texture, texture, scale and shape, coupled with the successful layout, it is a scene in the community environment. Using the decorative properties of stainless steel hollow ball sculpture can improve the ornamental value of other garden elements, meet people's aesthetic requirements, and give people artistic enjoyment and beauty.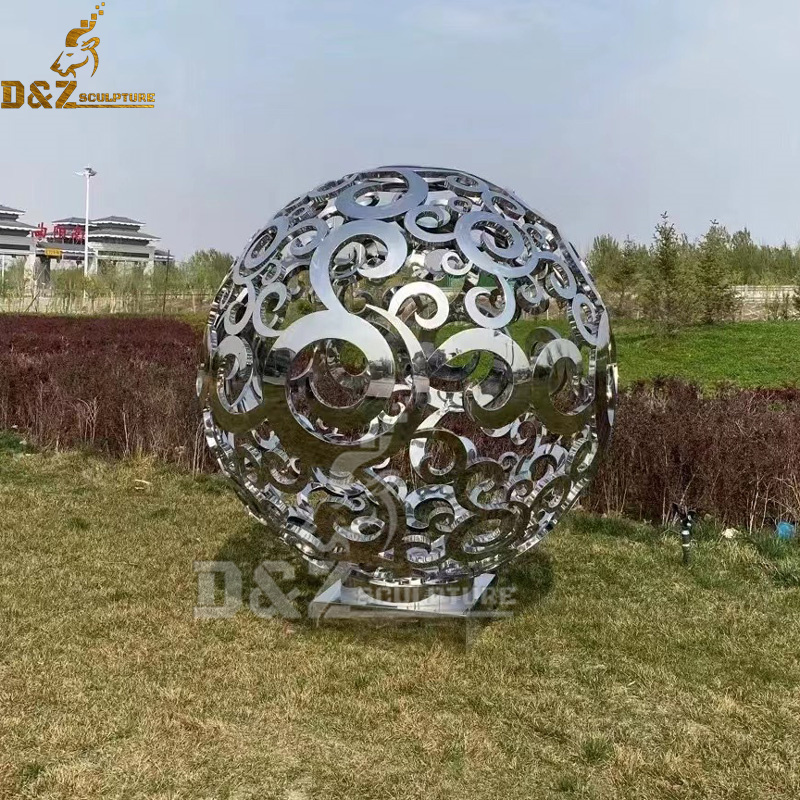 Of course, in addition to the ornamental effect, the stainless steel hollow ball sculpture also makes the sketches with obvious functions such as tables and stools, floors, steps, signs, and lamps to be artistic and scenic. A group of resting benches or a sign, if the design is novel, handled properly, and made into a form with a certain artistic interest, it will leave a deep impression on people and make the community environment more appealing.