Sphere sculpture
Modern metal sculpture is an important part of modernist culture and art. Like other forms of modern art, modern metal sculpture is also produced on the basis of constantly denying traditional artistic concepts and principles, and is completely transformative. With the development of the times and the progress of history, modern metal sculpture has gradually formed its own way of existence – direct metal sculpture, which understands metal as an independent material, uses various industrialized processing methods for direct creation, pays attention to metal The beauty of the material itself carries a strong sense of the times and a rich spiritual connotation.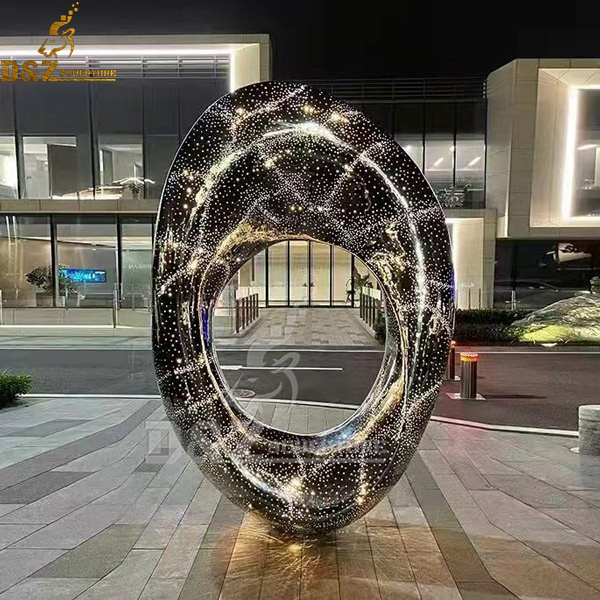 The above characteristics of modern metal sculpture are sorted out: first, a comprehensive analysis of the scientific and technological, social and cultural ideological conditions in the modern and modern times in the West is taken as the breakthrough point, starting from the source, and deeply excavating the social and ideological roots of modern metal sculpture; secondly , Through the description and analysis of the theme content, form composition, material selection, process technology and space concept of modern metal sculpture, it summarizes and summarizes its artistic characteristics and improves the theoretical understanding. Then, based on the above-mentioned contextual analysis, the development of modern metal sculpture in China is discussed, and the focus is shifted from theoretical research to reality.
Most of the sculptures are cast by the "lost wax method" technique. Some works are cast as a whole, and some are cast as separate pieces. Due to the destruction of the law in the middle of the 9th century and the influence of various natural disasters and wars, most of the metal sculpture works of the Tubo period have not been preserved. The existing metal sculpture works are mainly works since the early post-Hong period. Among these extant metal sculpture works, some works have been exiled overseas one after another and are preserved in major Western museums and private hands, and some works are still preserved in various monasteries in Tibet. The Jokhang Temple, Sakya Temple, Shalu Temple, Potala Palace, Norbulingka and the Palace Museum in Beijing are well preserved. Among these extant early metal sculptures, some of the sculptures are foreign Buddhist sculptures, which were brought into Tibet with the introduction of Buddhism, and later became the reference works for early Tibetan sculptors to create Tibetan Buddhist sculptures. It is the early works created by early Tibetan artists with reference to these foreign models.