Wing sculpture
The abstract wings of stainless steel sculpture wings represent innocence, symbolize freedom, but also have practical meanings of protection. When it comes to wings, the first thing that comes to mind is birds and planes in the air. But for us, the wings are the driving force in our hearts. Everyone has this pair of wings in their hearts to overcome themselves and overcome an unlikely future.
The stainless steel abstract wing sculpture also represents strength, dream and flight. Seeing such a group of stainless steel landscape sculptures, everyone will work hard and move forward. It has the driving force of chasing dreams, which can continuously enhance everyone's self-confidence, enabling us to create our own dreams according to our own efforts.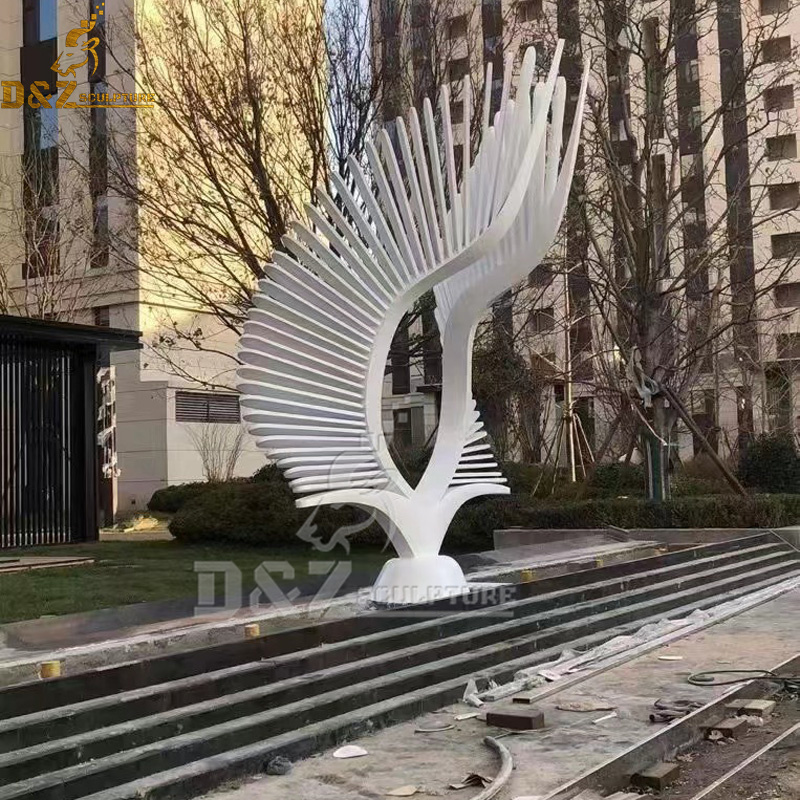 I fantasize about spreading my wings, flying in the spring breeze, flying in the blue sky, crossing mountains, crossing water, encountering wind, rain, and fiery red sun walking on my long heart. Dreams are not air to show off, but require serious practice. When the wind is right, we will spread our wings and soar; without wind, as long as we have strong enough wings, we will still fly. See you in the sky.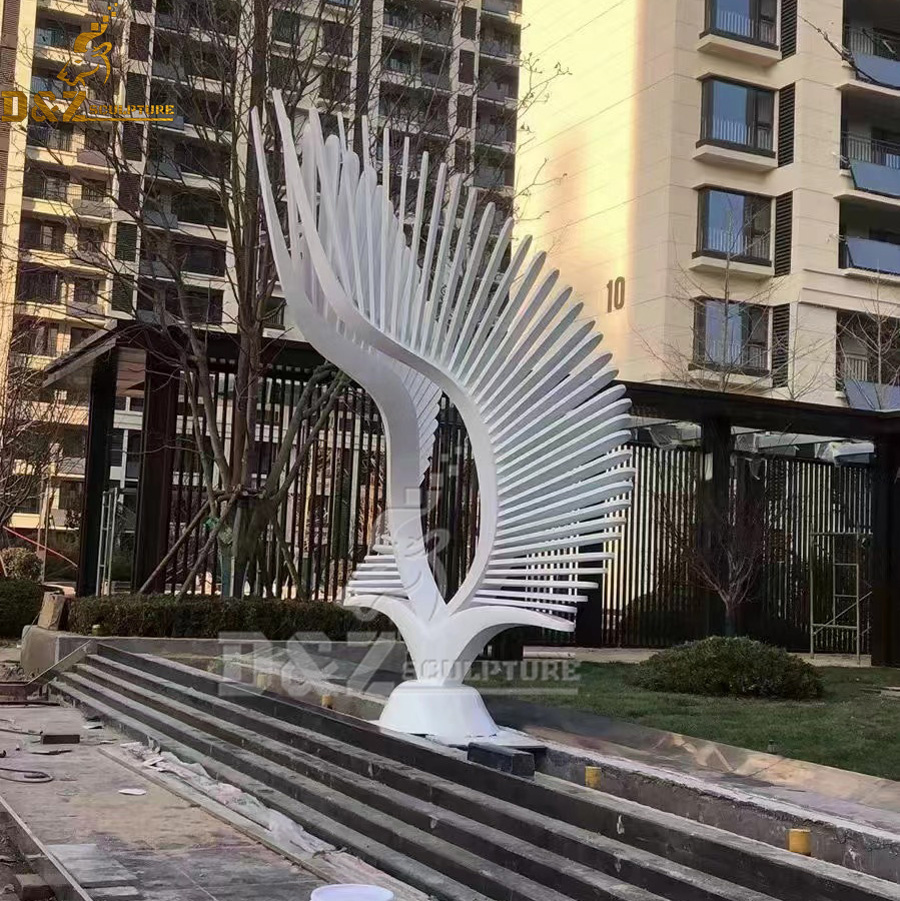 The different roles played by stainless steel abstract wing sculptures can be divided into four types: commemorative abstract wing sculptures, theme abstract wing sculptures, decorative abstract wing sculptures and exhibition abstract wing sculptures.