Animal wire sculpture
We D&Z sculpture can custom made all kind of sculpture for you. there are some stainless steel wire sculpture for you enjoy. You can contact us choose more designs. the stainless steel wire can make different kind of sculptures, such as wire animal sculpture, wire abstract sculpture, wire tree sculpture, wire sculpture with light. you can just tell us what you want, we will custom made for you.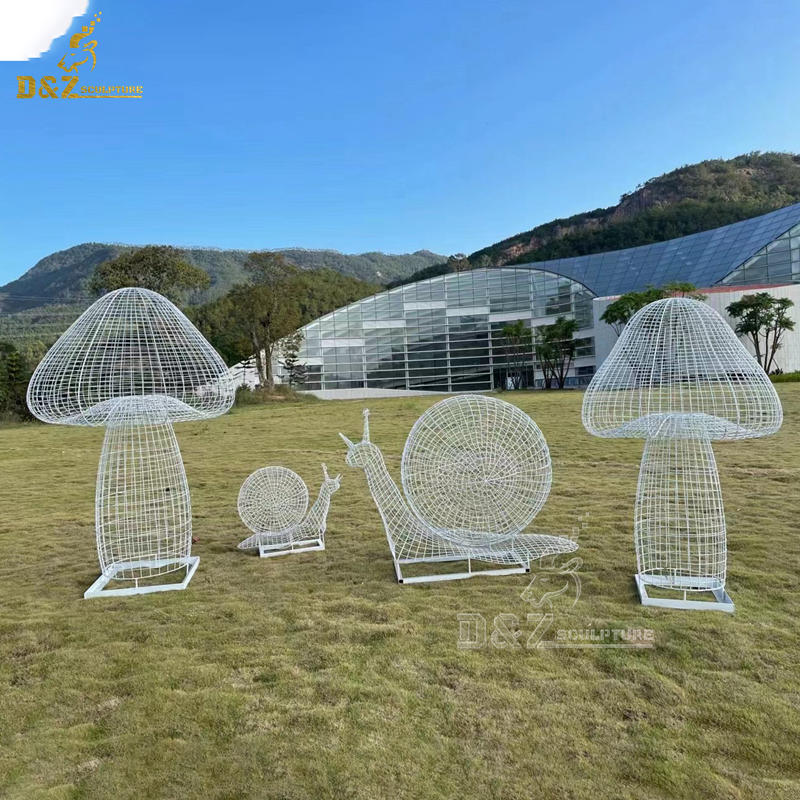 Line drawing can play a theoretical guiding role in sculpture, using line to summarize the sculpture's form structure, and also to summarize the sculpture's inner spirit. A good sculpture is first seen by its potential and then by its quality. Potential refers to the outline of the sculpture's form, in which the line plays a certain role. The aesthetic presence of a sculpture is inseparable from the line. For example, the British sculptor Henry Moore, his sculpture is a form of modernism, naturalism, and other styles of multiple elements of a high degree of "virtual space". He believed that the curve is the embodiment of the natural state, and the straight line is the embodiment of the smooth, divided state. Circles, hyperbolic surfaces and spirals were Henry Moore's favorite geometric forms, and it was these forms that made his sculptures epochal classics. Geometric forms are an expression of line fused with modern design concepts and are a paradigmatic way of creating sculpture today. Modern sculpture in a variety of forms, in recent years, some beautiful curves and flat straight lines into a geometric stainless steel sculpture has gradually emerged.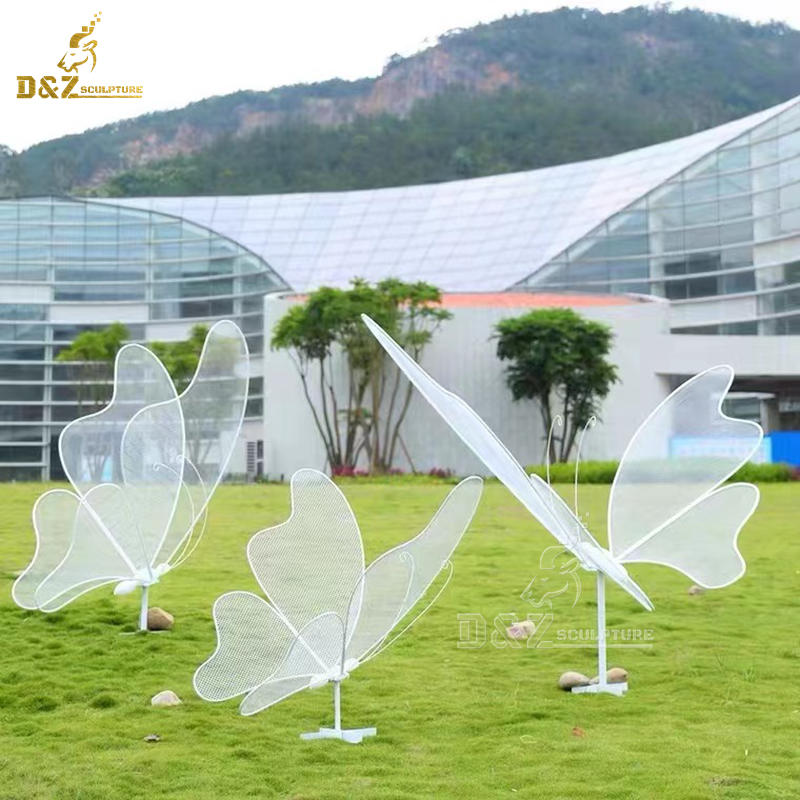 The sculpture has its own characteristics in terms of the use of lines and the expression of moods. Among the typical styles formed by the Chinese people in their long-term artistic practice, traditional Chinese Buddhist sculpture has always been inextricably linked with traditional line drawing. Line is a fundamental element of basic modeling, and it is crucial in dealing with the spatial relationship between block and surface, surface and body. In terms of the expression of line, its artistic creation is a kind of imaginative creation, and the frequent use of imaginative sculpture in traditional Chinese Buddhist statues is to focus on the expression of its divine beauty and charm, and to convey its spirit, without being bound to the resemblance of the objective object.