Wire sculpture
Line drawing can play a theoretical guiding role in sculpture. Using lines to summarize the shape and structure of sculpture is also a generalization of the spirit of sculpture. A good sculpture works is to look at its potential first, then its quality. Potential refers to the outline of the sculpture, in which lines play a certain role. The aesthetic existence of sculpture is inseparable from line. Such as the British sculptor Henry Moore, his sculpture is a form of highly "empty space" with various elements of modernism, naturalism and other styles. He believes that the curve is the embodiment of the natural state, and the straight line is the embodiment of the stable and divided state. Circles, hyperboloids and helicoids were Henry Moore's favorite geometric shapes, and it was these shapes that made his sculptures epoch-making classics. Geometric shape is a way of expression produced by the fusion of lines with modern design concepts, and it is a typical way in current sculpture creation. There are various forms of modern sculpture. In recent years, some stainless steel sculptures with beautiful curves and flat straight lines forming geometric shapes have gradually appeared.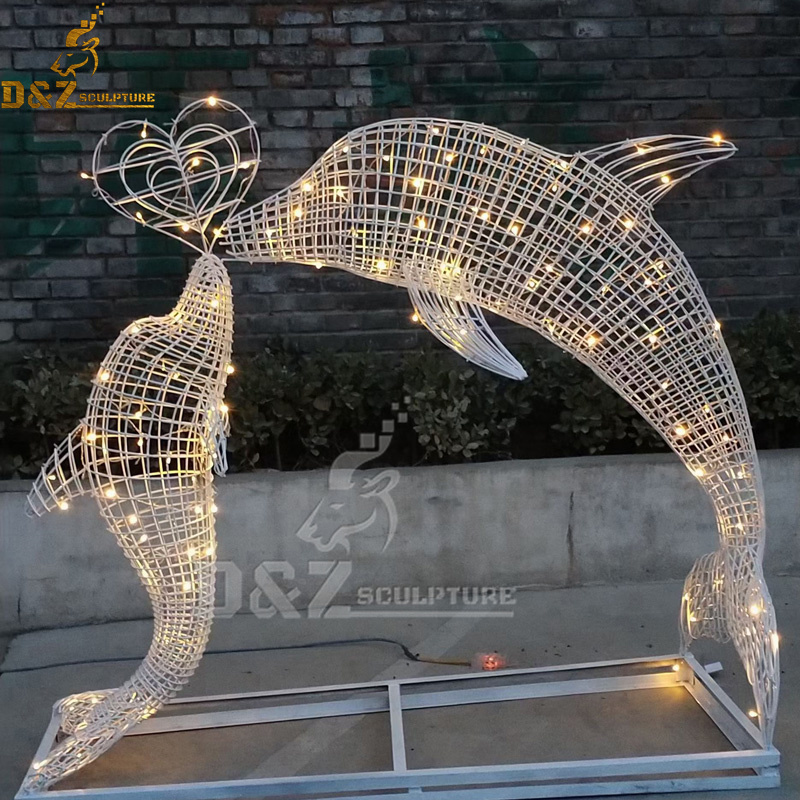 The expression of lines is the foundation of artistic modeling. In ancient statues, lines played a key role. The lines in sculpture can be roughly divided into two types, one is the lines expressed on the sculpture's own volume, including dynamic lines, structural lines, and decorative lines; the other is the boundary between the sculpture's own entity and the external space. Sculpture art is not suitable for expressing the development process of things, it is not as continuous as novels and serials. In general, the shape of a sculpture can only express a static behavioral state. However, the sculpture can express the movement with stillness, and express the author's theme, subjective intention and visual image with dynamic lines, which arouses the viewer's feeling of the sculpture's dynamic. Sculpture art is often a moment of action, in which dynamic and static are opposites and unified, and static is used to show movement, and a moving sculptural beauty is created through static lines.

After years of exploration and practice by the artist, the lines in stainless steel sculptures have continuously developed into various forms. Lines that are rhythmic and melodious, expressing tenacity and appearing rich and full; lines that are flowing like clouds and flowing water, appear unrestrained, smooth, elegant and round, showing a magnificent sense of beauty; lines that are relaxed and moderate, convey the romanticism of music . This has important reference significance for exploring and developing contemporary sculpture language and gradually forming contemporary stainless steel sculpture with national characteristics.