Stainless steel tree sculpture square landscape stainless steel sculpture custom manufacturers
Stainless steel tree sculpture generally in abstract form, through this draw home of stainless steel tree, got to guide the protection against ecology to area a harmonious relationship between man and nature phase bean, protection of human and nature share a beautiful urban life. There are many types of landscape sculpture, animals, plants. People. The abstract shape, home signs of the large and small, etc.. Stainless steel tree sculpture heralds life and growth, is a very smoky element in the city square storm view sculpture.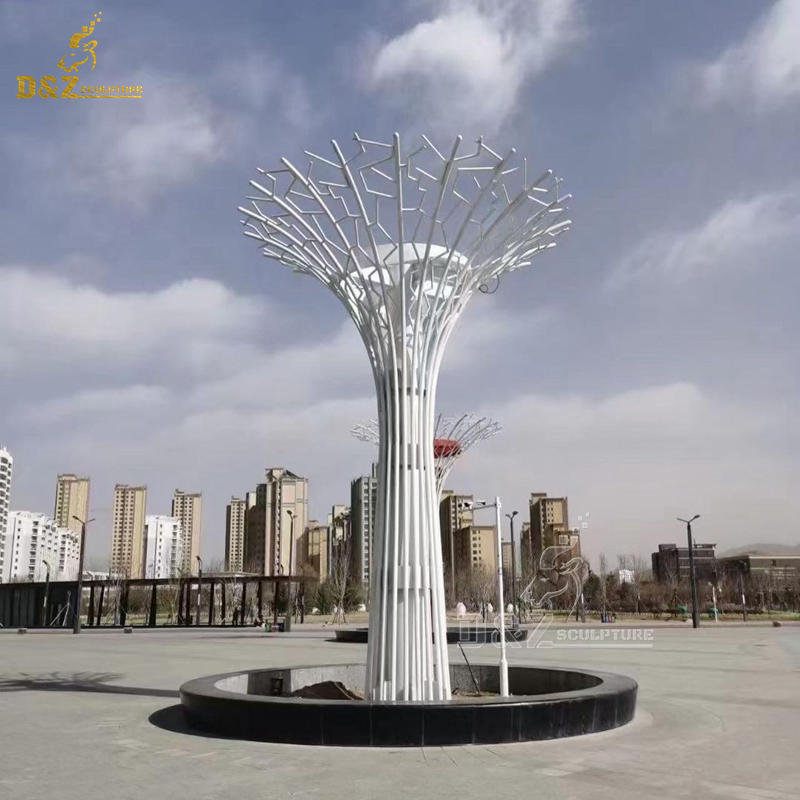 Stainless steel tree sculpture of many shapes, whether silhouette effect or abstract garden sculpture effect can be achieved, a lower rust steel tree sculpture not only exquisite shape, better focus on security, generally large stainless steel sculpture, the interior will have steel angle iron skeleton as support, a reasonable support program is safe in order to sculpture installed after a solid and reliable.
There is a good saying, called "under the tree, the tree, is the protection of the natural environment guardian, is the human can continue to live on the earth. Trees can provide oxygen for human beings, purify the air, beautify the environment, and help protect the ecological environment. Trees have photosynthesis, and trees release oxygen under photosynthesis, just like a green factory."
–
Stainless steel tree sculpture will be presented in the form of sculpture, mostly in the form of abstract shapes, on behalf of looking at the life of the firm track, large abstract tree stainless steel sculpture is generally suitable for installation in parks or squares, can be made in a variety of different shapes, many cities have installed stainless steel tree sculpture of all shapes and sizes. Stainless steel tree sculpture is a kind of stainless steel sculpture, when making this kind of sculpture, the choice of stainless steel plate type should be determined according to the shape of stainless steel tree sculpture, for example, if the production of mirror effect tree sculpture, to choose 304 stainless steel, if the production of spray dye effect, use 201 stainless steel on.