Wire figure sculpture
Have you noticed a unique sculpture, the stainless steel sports figure sculpture. It often uses very simple lines to express the theme of the movement, which can be described as a very special landscape.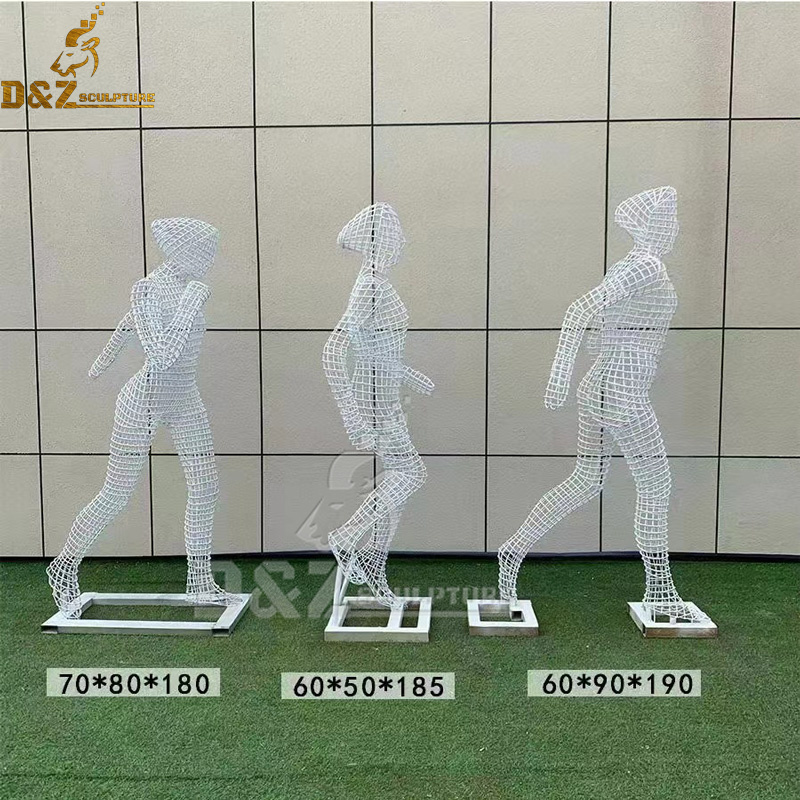 Stainless steel sports figure sculptures often do not imitate real people, but focus on expressing actions, often giving people a sense of strength with expressive methods. This is different from ancient Greek sculptures. Ancient Greek sculptures about the Olympics often focused on reality and used details to express the health and strength of athletes. Among them, the details of muscles were the most characteristic.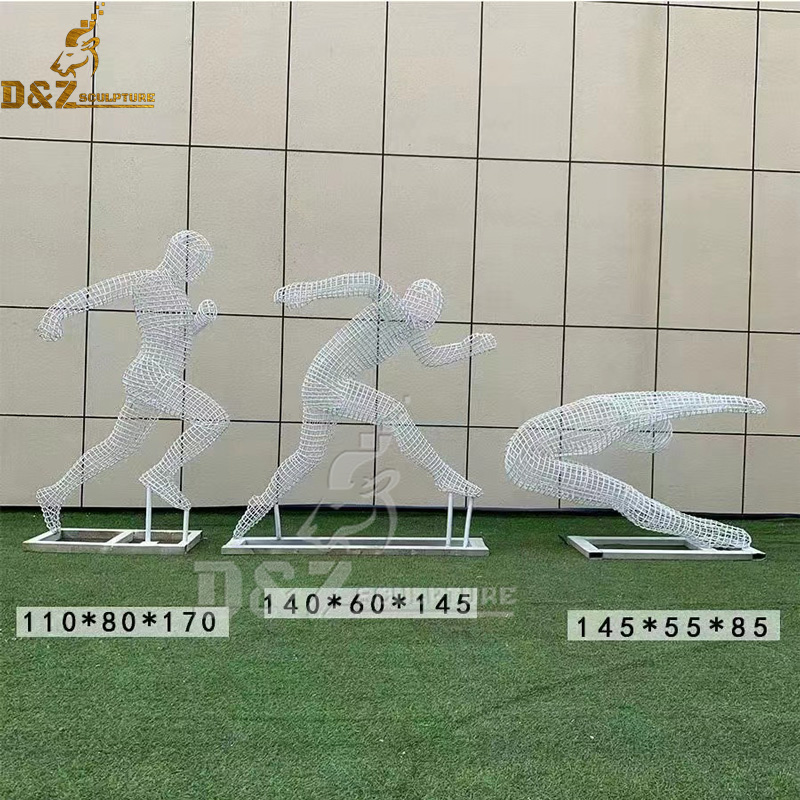 Stainless steel figure sculpture originated from arts and crafts, so most figure sculpture works are highly decorative and practical; pay attention to the portrayal of the character's face, add color to the statue, combine sculpture and painting, and complement each other, so that the work has the same aesthetic feeling as painting and appreciation value; pay attention to expressing the beauty of the image with the condensed figure sculpture language. Figure sculpture is the most popular art that can show a social and cultural atmosphere.